Vivian Visser|散播改變的種子Disseminate the Seeds of Change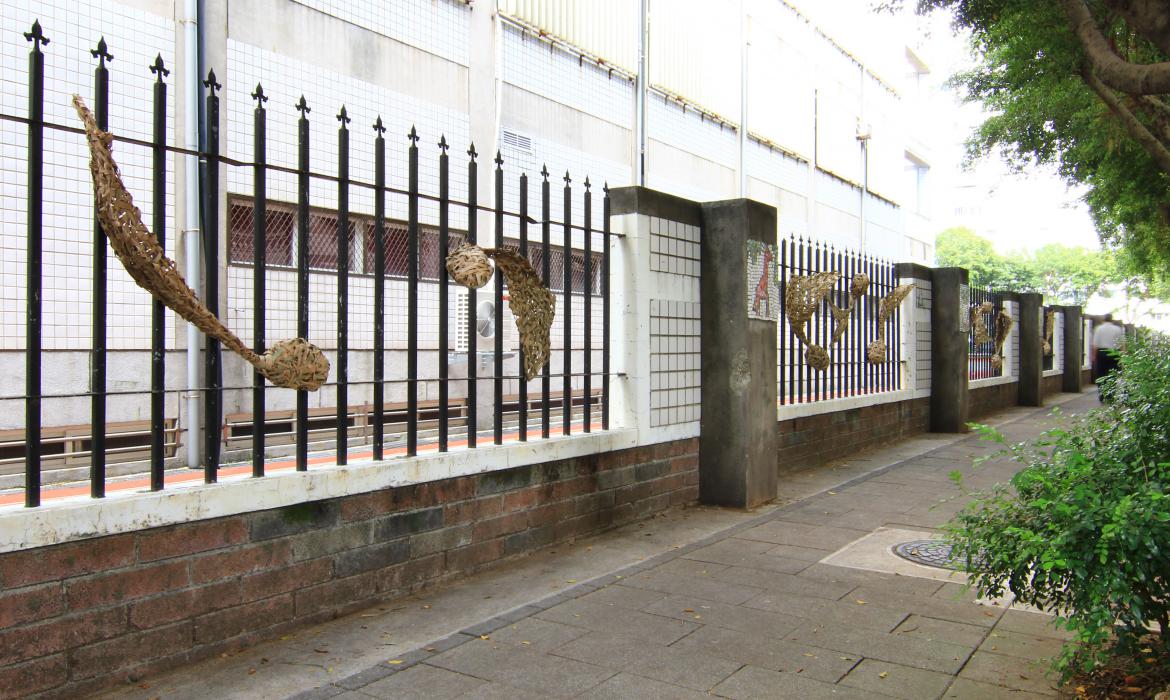 散播改變的種子Disseminate the Seeds of Change
薇薇安‧維瑟 
Vivian Visser
美國 U.S.A.

年份 Year
2013

材料 Materials
樹枝、棕櫚葉、宣紙、鐵絲
Branches, palm leaves, , rice paper, wire

理念 Statement
許多人已迷失了與大自然相處方式,也失去對於自然的那股好奇心。若與自然沒有建立起健康的關係,我們將永遠無法改變受損環境,也無法重新學習如何珍惜我們所處之地。因此,薇薇安希望藉由呈現植物繁衍的美妙過程與型態,使我們開始重新與周遭環境連結。數個有翅果的種子,每個約一公尺長,以猶如在風中飄散傳播的方式排列在圍牆欄杆。種子使用濕地植物編織而成,中心會是中空並填入由青少年創作的宣紙。所使用材料皆是無毒、生物可分解的素材,僅有用鐵絲固定於欄杆。微薇安認為各種型態的種子,象徵自然界靈活多元的生存方式。我們需要學著保持彈性去擁抱正面的改變。《散播改變的種子》將會代表自然的韌性與多樣性。自然會找到出路,我們也要找到一個方式與世界分享正向的改變力量。

Many people have forgotten how to get along with nature and have lost the sense of curiosity about nature. If people do not establish a healthy relationship with nature, we can never change the impaired environment and will never be able to learn to re-value the world we live in. Thus, Vivian wants to highlight the process of plant reproduction in all its amazing forms and to help people to reconnect with the surrounding environment. Several samara seeds, each about a meter long, are arranged in the fence railing as if these seeds are dispersed by the wind. The seeds are made of woven wetland plants with hollow center filled by rice paper painted by the youth. All materials used are non-toxic, biodegradable material, and she only uses wire to fix in the fence railing. Vivian believes that various kinds of seeds represent the flexibility and diversity of Nature. We need to learn how to maintain flexibility and embrace positive change. "Disseminate the Seeds of Change" will represent the resiliency and diversity of nature. Nature will find its way out and we too need to find a way to share our intent with the world for positive change.