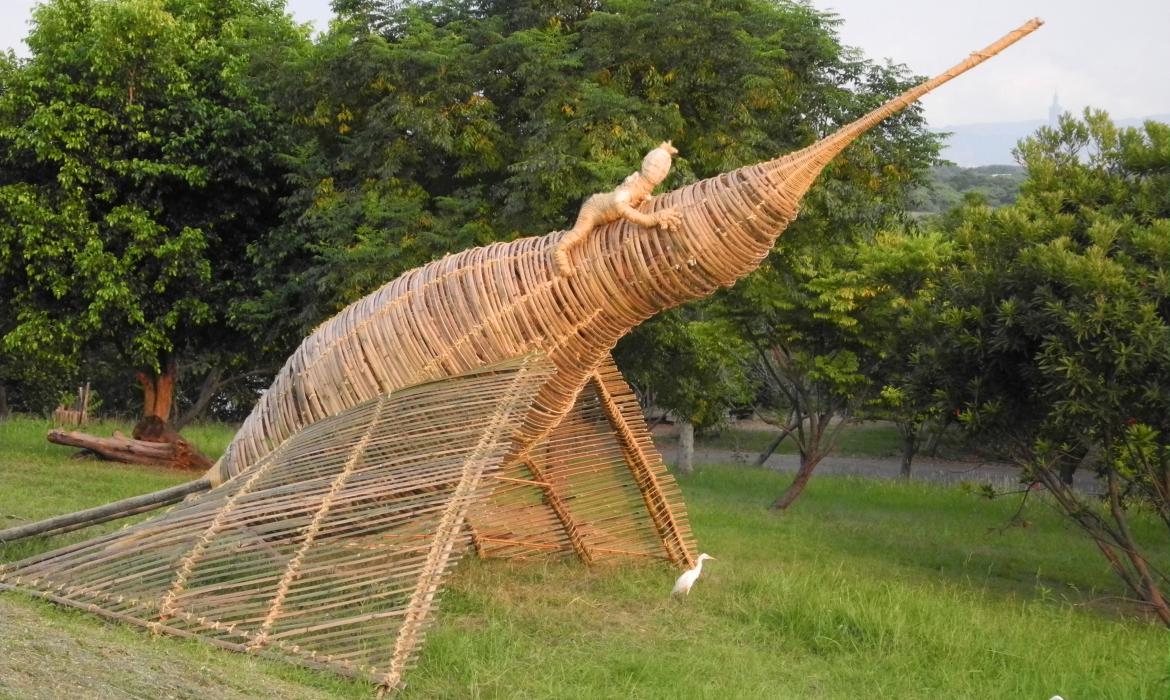 候鳥旅程 Journey
羅傑‧提彭
Roger Tibon
菲律賓 Philippines

年份 Year
2012

材料 Materials
竹子、蕉麻繩、藤條
Bamboo, Abaca Rope, Rattan Strip

理念 Statement
長久以來,我從事於藝術裝置並且擁有與許多社區、學生、和專業人士互動的經歷,致力提昇民衆對全球暖化、和平、環境等議題的意識。

今年的作品是一隻展翅姿態的候鳥,即將開始遷徙的旅程。坐在候鳥上面的孩童象徵關渡自然公園利用許多饒富趣味的活動,將環境教育融入當地居民和外來參觀遊客生活中。我的作品同時也象徵人與自然共生的關係,展現人與自然間和諧共存互利的重要性。

I have been working with installation arts and interacting with different communities, students and professionals and contributed to raising awareness for specific themes like; global warming, peace, environmental awareness etc.

My installation proposal for the 2012 Guandu International Outdoor Sculpture Festival is about a migratory bird taking off in its journey into migration. The child riding on it is a symbol of Guandu Nature Park's playful act of bringing environmental education and fun to its local and foreign visitors. My installation is also a symbol of Nature and Human's symbiotic relationship that is very important in creating harmony and generates mutual benefit to each other as they co-exist side by side in the environment.