Arvydas Alisanka|蛋殼居 Egg-shelter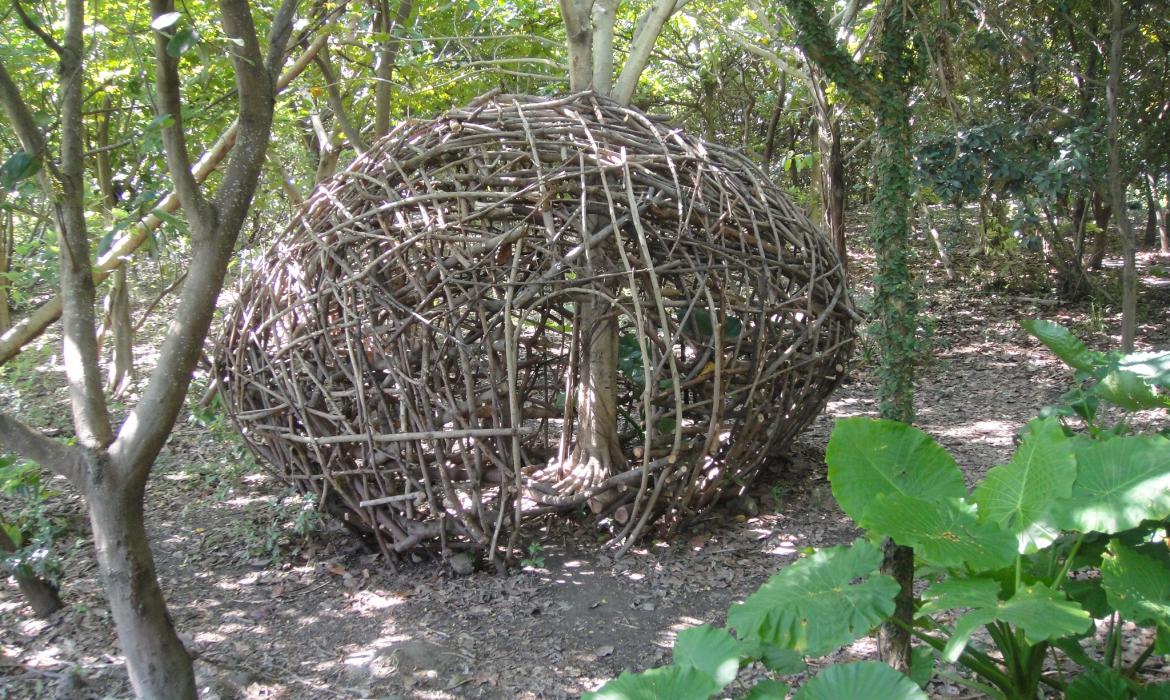 蛋殼居 Egg-shelter
阿維達斯‧艾力山卡
Arvydas Alisanka
立陶宛 Lithuania

年份 Year
2012

材料 Materials
樹枝
Branches

理念 Statement
「蛋殼居」是一個以樹枝圍繞而成的蛋型空間,可供人們身心休息,讓人有機會可以獨處並享受自然的地方,並在蛋中也可以化身成候鳥感受安詳的氛圍。

人們可以從外欣賞,也能隱身其中與這件作品交流對話。蛋殼居以原生的樹木作為中心媒介,作為大地與天空、人類與鳥的主軸線。

歡迎參觀者於展覽期間來到蛋殼居內稍作休息,您也將成為作品其中的一個部份唷!

Sculpture "Egg-shelter" there is a room for one's thoughts and body, the opportunity to be on one's own in a secluded space and think about migratory birds in natural shape of egg from branches, environment safety place.

"Egg-shelter" similar to building. In communicating with the work, the beholder can experience the interaction between the exterior and something hidden inside. Live tree in the middle (World Tree) is a medium, axis between earth and sky, man and bird. 

During the exhibition, the spectator would occasionally enter it and stay inside, becoming part of the "Egg-shelter".