Herb Parker|關渡奇異螺旋 Guandu Spira Mirabilis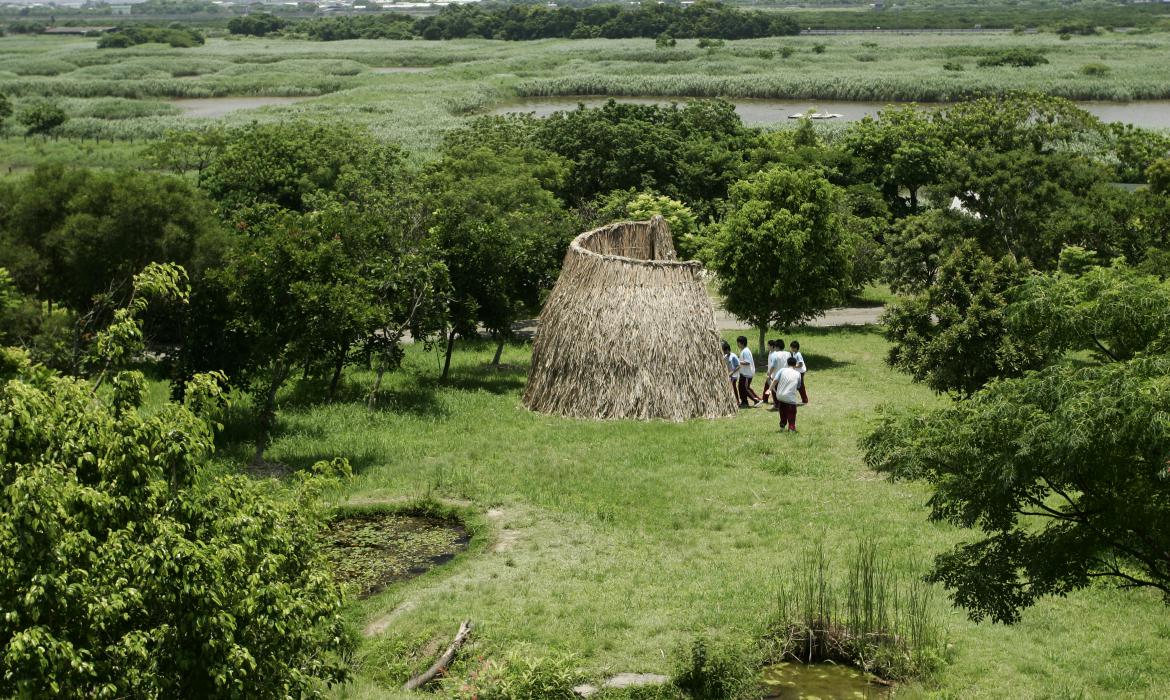 關渡奇異螺旋 Guandu Spira Mirabilis
赫本‧帕克
Herb Parker
美國 U.S.A.

年份 Year
2010

材料 Materials
竹子、稻草
Bamboo, Straw

理念 Statement
我想在關渡創造一個用天然材料形成的建築體,並象徵出大自然生長的過程。我打算建立一個螺旋狀的基礎結構,就像人類DNA的雙螺旋,而這個形狀更代表了大自然中生命的源頭,亦是生命的韻律與法則。我的作品混和了三個層面:透過建築(外型)、雕塑(概念),以及景象(內部觀看),來展現出形而上的自然裝置藝術。這個概念解釋了時間、變動、歷史、文化、溝通與對話、靈性、無序和再生。
《關渡奇異螺旋》將會被建造成類似英文字母「A」的外型,內部結構則圈出一個螺旋通道,並且在中心會有個小小的露天天井,在這個天井下再設置一個休憩之處。使用的建構材料將會從關渡園區內取得,將這些元素撞擊在一起,用生長在這裡的長莖草創造出表面輪廓。這項藝術創作將會是一個提供沈思的環境空間,透過歷史、文化和自然的呈現過程,體現了對自然的崇敬。

I create architectural environments in the landscape.  This is site-specific work that serves as an ephemeral memento to the resilience of nature and an affirmation of the continuum of systems within the natural order.  The work evolved from my ruminations on the apparatus of natural systems in time.  My nature-based work speaks in a hybrid language from three distinct realms: architecture (form), sculpture (concept) and landscape (medium). The concept explores ideas of time, movement, history, culture, community, dialogue, spirituality, entropy and regeneration.  I hope to achieve a synthesis with natural forces in the service of architectonic ideals.

In Guandu, I would like to create an architectural form, constructed with natural materials and referring to a natural growth process.  I intend to build a structure based on the logarithmic spiral.  This form corresponds to the biological principle that governs the growth of many elements in nature, both plant and animal.  An A-frame architectural structure will be an enclosed spiral walkway/passage and would open into a small open-air inner courtyard.  There will be a seating element in this courtyard.  I will use material harvested from the region, lashed together to create the form with some indigenous grasses serving as thatch material for the exterior surface.  This work will be a contemplative environment, embodying a reverence for nature with references to history, culture and natural processes.