Cornelia Konrads|芳草柱 Herbal Pillars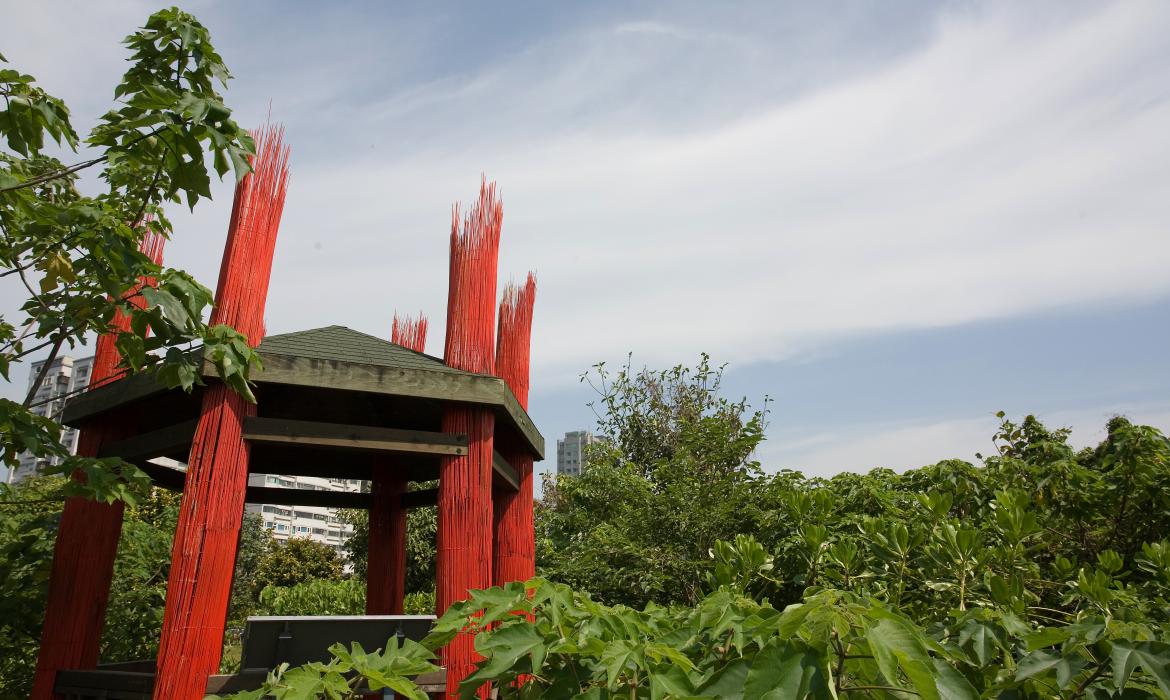 芳草柱 Herbal Pillars
Cornelia Konrads
德國 Germany

年份 Year
2007

材料 Materials
二手鍛鐵門、鐵絲、油漆與植物 
Recycled steel grate, bamboo, twine, paint

理念 Statement
在我們的生活中,某些眼角不經意的瞄過的景物,似乎拒絕進入原有的次序,即使下一刻消失或改變,也沒有人知道它曾存在多久。這些事物於我們的認知網絡中造成些微裂縫,引起令人不悅的效果。
「對我而言,這份不悅的想法是我的創作重點。它存有一種機會,來到此刻這個世界,包括遊客在內的許多奇怪事件,彼此進行著無常卻獨特的相遇;我的作品就像停格影片,前進與後退只在時空中。這項作品與陳列所在地,依其歷史、地理和植物群落,相互產生緊密關係;其中並加入建築元素,以象徵人類的存在。」

One element of the scenery doesn't behave like it should - refusing to fit into the expected order.  It appears just "by the way" from the corner of the eye.  One is not sure if it has been there forever; if it may disappear or change in the next moment.  It irritates, causing a little rupture in the net of cognition.  This moment of irritation is important for my work.  It bears a certain chance: to arrive here and now in a world where strange things including the viewer are having a transient and unique meeting.  All my works appear like film stills, that point backwards and forward both temporally and spatially.  The installations are created in a close relation with their sites, corresponding to history, topography and vegetation.  I often also integrate an element of architecture, as a synonym of the physical presence of human life.