Denise Milan & Ary Perez|河流生命泉源 Amazon and Danshui Rivers, Waters that Feed Life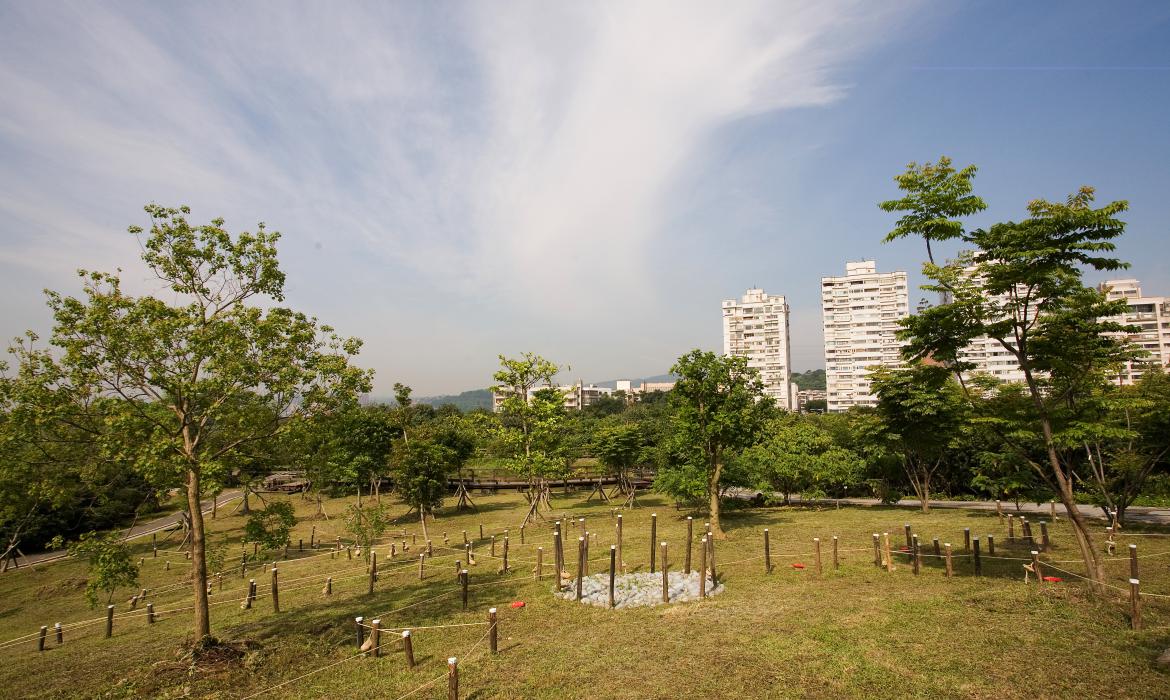 河流‧生命‧泉源 Amazon and Danshui Rivers, Waters that Feed Life
丹妮絲‧米蘭&艾瑞‧裴瑞茲 
Denise Milan & Ary Perez
巴西 Brazil

年份 Year
2007

材料 Materials
舊木樁、石材、繩子
Wood, stones, rope

理念 Statement
聖保羅市的「地球計畫」是丹妮絲‧米蘭與艾瑞‧裴瑞茲夫妻的聯合創作,進一步延伸「美國庭院」的理念,以明顯易懂方式讓遊客發覺地球上的各個面向,卻不影響自身對藝術、生活與科學的主觀想法,閱聽人猶如於地球的不同層次間移動,顯示錯覺轉換過程中的變化。

台灣的作品是這項計畫的短期版本,除了表達「地球計畫」的邏輯架構,並鼓勵參觀者成為引發藝術創作的元素之一,與植物、石材共同呈現;它呈現人類生命的短暫如風一般,與地球的久遠成反比。構造中放置一個天平,以與生活時刻面臨的不安定性產生互動,卻又同時發現安定的存在。剎那是「地球計畫」此版本的中心思想,它的短暫意象,期待去除人們生命底層對穩定產生錯覺的心理障礙。

This site-specific installation is a collaborative artwork that continues our interest in creating spaces for contemplation about our environment and human connections to nature, as in our "Project Earth" series.  This carries one step further our previous work called "America's Courtyard," created for the city of Chicago.  Our work creates a maze-like space for viewers to enter and stimulates interventions that allow its visitors to discover the interior and existential path on Earth in a lucid and participative way, without losing the subjectivity that belongs to art, life and science.  In its metaphor the observer can move between the layers of Earth, follow the paths of rivers, and experience the layers of existence, acknowledging its various manifestations within its process of transformation- entangled by illusion.  "Amazon and Danshui Rivers, Waters that Feed Life," will focus on two important rivers in the countries of Brazil and Taiwan and encourage people to think more about the importance of water as a source of life and a necessity for its continuation.  The work presents a symbolic representation of the rivers with vegetation and stones.  Materials collected in Taiwan along the Danshui River and at Guandu Nature Park will be joined with a few stones brought from the Amazon River in Brazil to emphasize the global connection and help us recognize the importance of rivers in our lives in both countries.  All rivers have the same essence and connect in the ocean, the great wisdom of our planet.