Pablo Fuentes|飛羽城市 The City of the Birds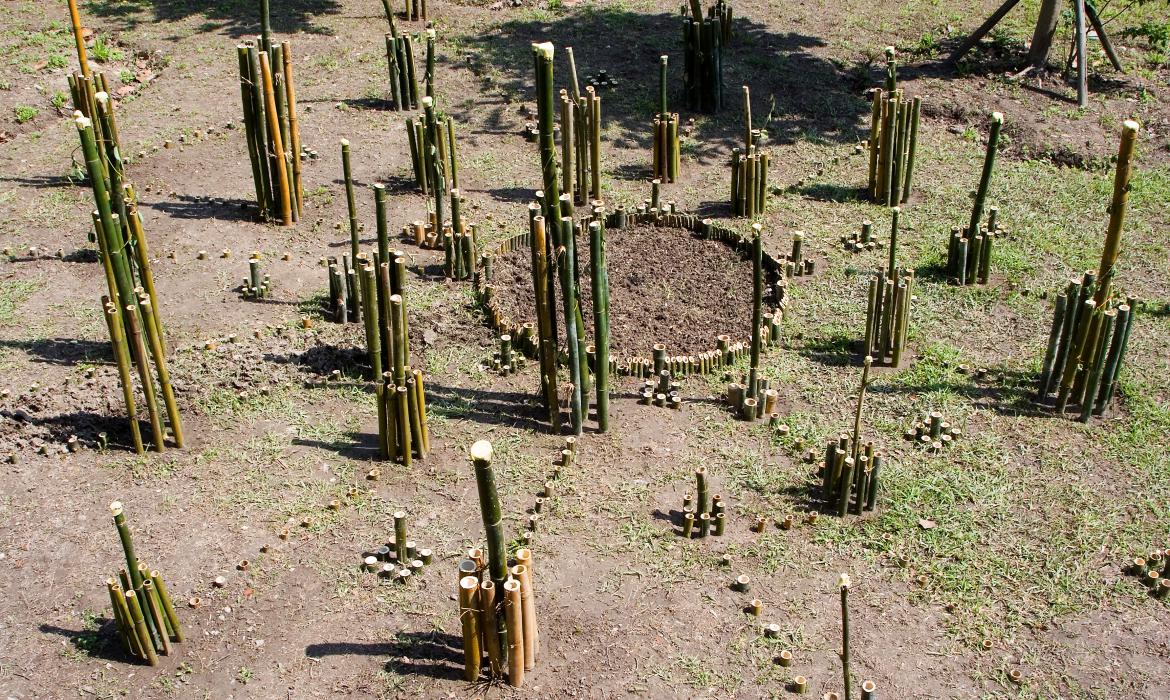 飛羽城市 The City of the Birds
巴布羅‧福恩地斯 
Pablo Sebastián Fuentes Osorio
智利 Chile

年份 Year
2007

材料 Materials
竹子
Living bamboo and bamboo poles

理念 Statement
「我很難闡述自己的創作意涵,因為我幾乎沒做什麼,它就在那裡。」自嘲不夠謙虛的巴布羅‧福恩地斯,以建立作品與自然的關聯為主軸;「當我以我的手、眼、耳和嘴充分感受,作品就出現了。」他使創作素材彼此相依,自然生長。早期使用的素材引領他發覺自然之美,認識其中的完美與複雜性,令他期許自己的作品也能關懷自然。
原野生長的大樹和浪花拍蝕的海岸,是巴布羅‧福恩地斯眼中最美的藝術作品;而「飛羽城市」的生命發展,就交由自然法則決定。「當我能以創意為藉口,釋放創作過程的強度,對我而言才為合理;而時間會接續它的工作,完成一切。事件往往因被觀察而賦予生命,其餘的只是時間問題。」

It is possible for me to find the meaning of a creative work when I realize that " I almost don't have to do anything," and that my contribution has been just a little, so humbly.  I can create a relationship between the sculpture and nature; it appears when I feel with my hands, my eyes, my ears and my mouth.  The sculpture grows like nature, because one depends absolutely on the other one.  The primitive materials, that I use, guide me to the way of natural beauty, to understand it and its perfection and complexity.  My care with the sculpture is essential in the way that I build, taking care of the natural materials.  The best sculpture is a tree growing in an open field, and the best stone carving is made by the sea when it strikes the edge.  "The city of the birds" will grow according to the laws of nature.  The intensity of the process is an excuse: for my creativity, and time will give the form.  Many things make sense when they are observed; the rest is a question of time.