Josho|駐足與觀看 Place for Being and Seeing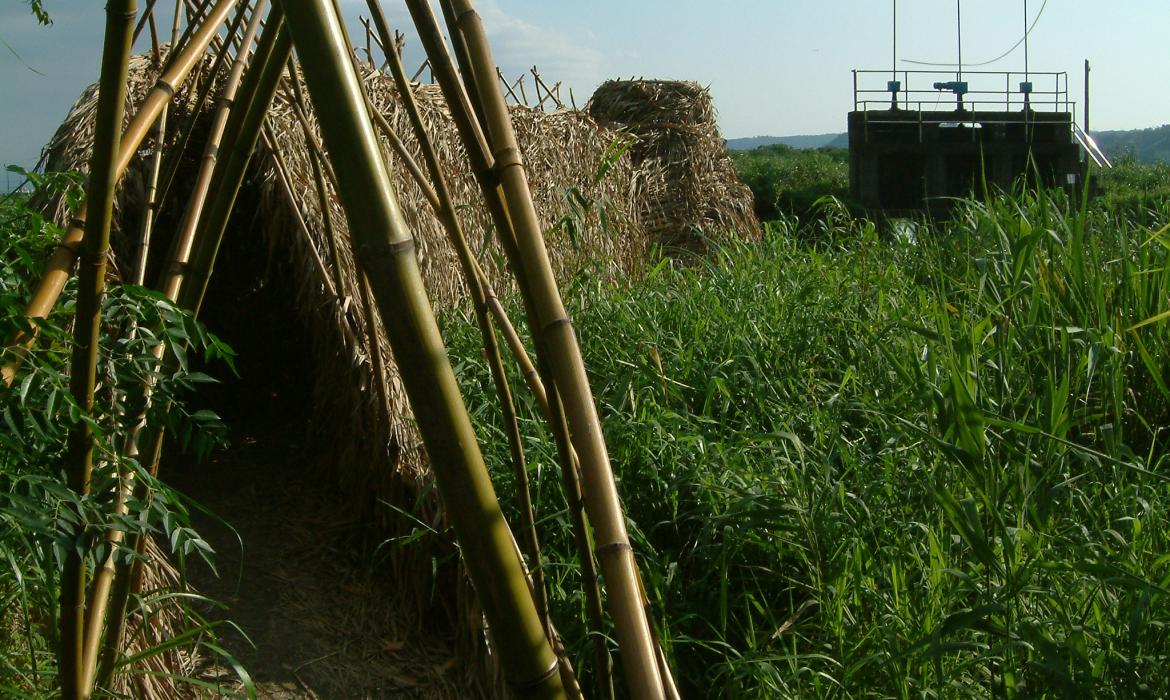 駐足與觀看 Place for Being and Seeing
Josho
美國 U.S.A

年份 Year
2006

材料 Materials
竹子、蘆葦、鐵絲
Bamboo, Reeds, Wire

理念 Statement
我試著創造出一個讓人可以親近大自然樣貌、演替及律動的空間。在闢建這個空間的過程中,我也試著建構一條讓人類可以更親近、更和諧地與大自然接觸的道路。這個創作,期待持續在在工業化後的文化中,持續為生態永續性而努力。

I try to create spaces where people can come into closer contact with the patterns, processes, and rhythms of nature.  In the making of these spaces, I try to suggest pathways for people to begin to work more closely and collaboratively with the natural world.  All this work is rooted in the ongoing efforts to develop an ecologically sustainable post-industrial culture.
藝術家 Artist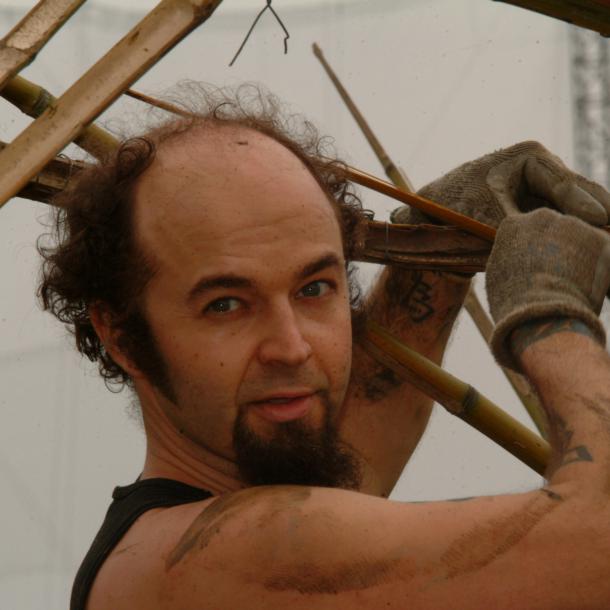 喬叟
來自美國的Josho是許多環境組織的駐地藝術家,目前駐地於加州西方藝術與生態中心。Josho畢業於加州藝術工藝學院的學位,並在當地從事公共和社區藝術,亦曾與加州、新墨西哥州、奧勒崗州的組織從事許多社區藝術計畫及雕刻裝置藝術。Josho第一次來到台灣,即展現他對於以土地及環境議題的高度關懷,並表現以該議題為主的集體創作裝置藝術。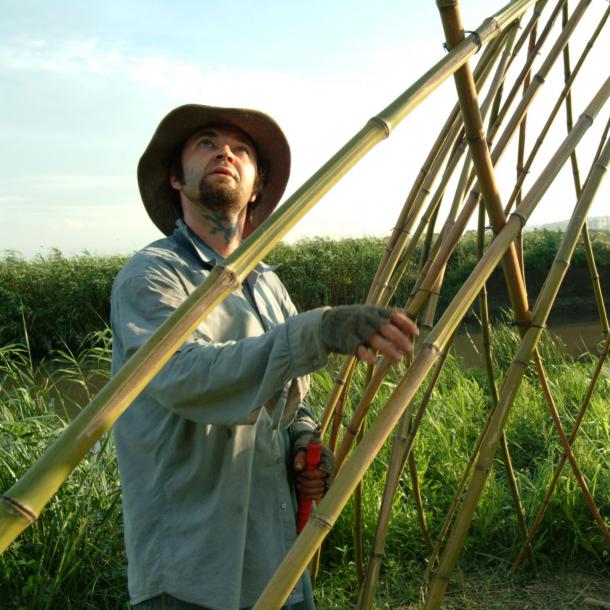 Josho
Josho of the USA has been an artist in residence for several environmental organizations and is currently working as artist in residence at the Occidental Arts and Ecology Center in California.  Josho is a graduate of the California College of Arts and Crafts, Oakland, California, where he focused his studies on public and community-based art.  He has worked on many community art projects and sculpture installations with organizations in California, New Mexico and Oregon.  Josho is very interested in community art projects that involve people in working together to make sculpture installations that focus on land use and environmental issues. 
作品 Artworks