Pamela G. Ayres|草原的生命刻度 Transient Grassland Measure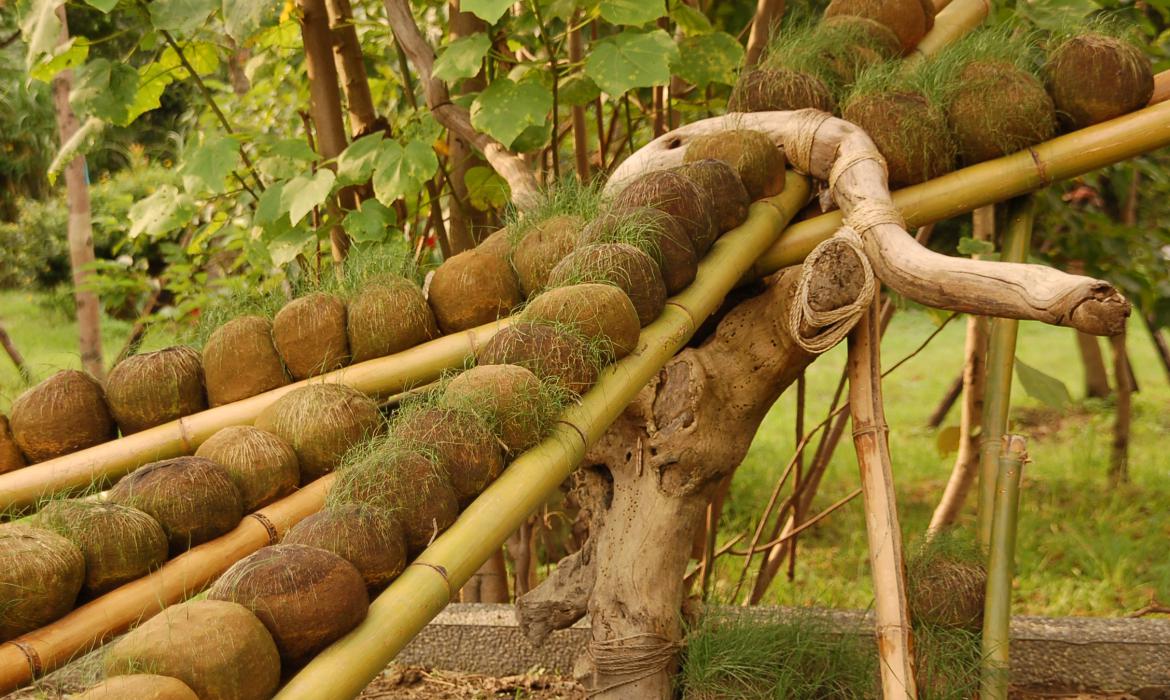 草原的生命刻度 Transient Grassland Measure
Pamela G. Ayres
美國 U.S.A.

年份 Year
2006

材料 Materials
土壤、種子、尼龍線
Materials Used: Soil, Seed and Sewn Nylon

理念 Statement
自然素材的發掘受到季節和地域環境的影響。我在不同的時節、地點,使用在戶外收集的各種種子、果殼、石頭、爛泥、細沙、雪或水,以不同的組成、比例製作成各種「球」,而不同元素組成的「球」隨著時間展現出不同的變化。除了天候及時間的因素影響「球」的展現之外,作品的面貌也隨著觀察者的角度而有所不同:泥球會長草、沙球隨風飄散最後回歸大地、雪球及冰球最終融化化為泡沫。
當我將「球」的創作帶入一個特定的環境時,也同時引導我將當地自然的韻律與我的作品結合,並將我創意的初衷傳達出去。
由於本作品的規模不大、非常容易親近,需要的材料、製作的程序也不複雜,可以提升人們參與或接近的程度。根據我的觀察,民眾都相當樂於接觸這項創作,並且願意在展期中,隨時參與、觀察本作品隨著時序的變化。期待我的創作,能為這個環境、社區、城市創造出更多的魅力與價值。

The exploration of natural materials is affected by seasonal and regional conditions. When I am in the outdoors I gather seeds, shells, rocks, dirt, sand, snow or water. I make and arrange ball-shaped elements that naturally evolve into an altered arrangement. Often the transformed physical makeup of the installations is realized in the passage of time. In addition to the effects of weather and time on the work, there is also an effect on the viewer. The dirt balls grow grass, the sand balls blow away in the wind and dissolve in the surf, and the snow and ice balls melt into puddles. Introducing the ball objects into selected environments enables me to incorporate the rhythm and systems of nature into the works while gently conveying aspirations of some formal elements of design.
The varied societies of human beings on the earth impact the natural environment continuously. The installations I create impact a place much in the same way that someone plants a garden to enhance a neighborhood, backyard or town green. Because of the scale and accessibility of the works, all of these elements seem uncomplicated and lend an invitation to everyone to approach. I observe that people relate to the scale of the balls readily and are willing to be in the locality of the site and participate in the role of witness throughout the life of the work.
藝術家 Artist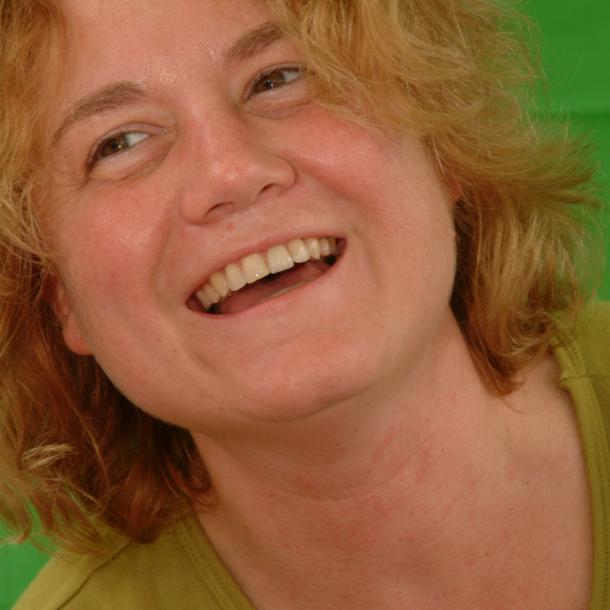 潘蜜拉.愛爾斯
美國藝術家Pamela G. Ayres是伊利諾州碧城布萊德大學的美術館總監及教授。Pamela擁有紐約長島大學雕刻及裝置藝術碩士學位,曾擔任美國許多大學及學院的藝術教授,包括紐約長島拿梭社區大學、康乃迪克州橋港大學等。Pamela曾經從事學校及社區藝術計畫的工作,並曾於美國及愛爾蘭的大學美術館、博物館及藝術中心舉辦個展。這是她首次拜訪亞洲,帶來了曾經展示於印第安那、伊利諾等州的戶外裝置藝術作品─草球裝置藝術。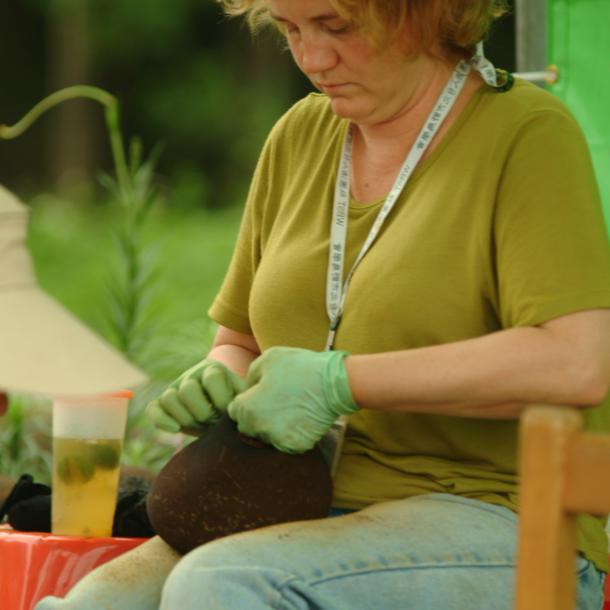 Pamela G. Ayres
American artist Pamela G. Ayres is currently the gallery director and professor of art at Bradley Universit in Peoria, Illinois.  Pam holds a Master of Fine Arts degree in sculpture and installation art from Long Island University/ C. W. Post Campus, New York.  She has been an art professor at several universities and colleges in the United States, among them Nassau Community College on Long Island, New York and the University of Bridgeport, Bridgeport, Connecticut.  She also has experience as an artist working in the schools and doing community art projects.  She has exhibited her artwork at many university galleries, museums and art centers in the United States and also in Ireland.  Pam has done similar outdoor installations using her "grass balls" at art museums and public spaces in Indiana, Illinois and other states.  
作品 Artworks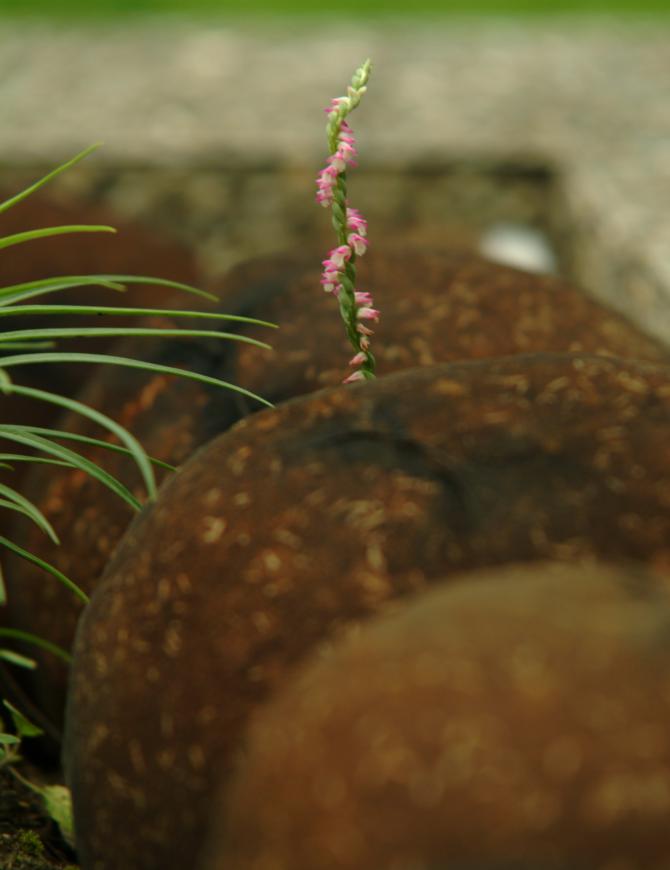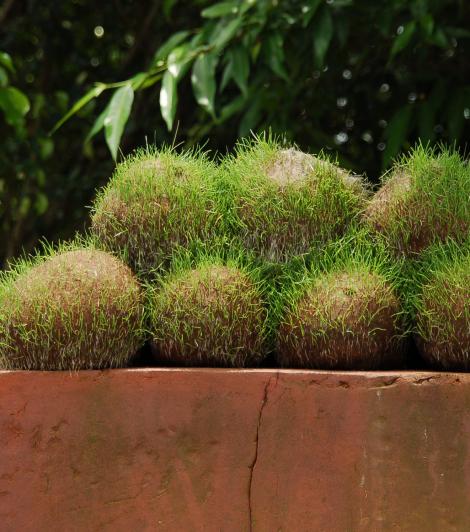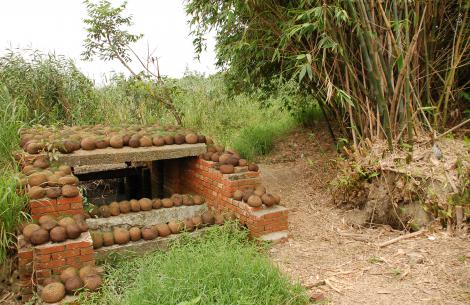 創作花絮 Behind the Scenes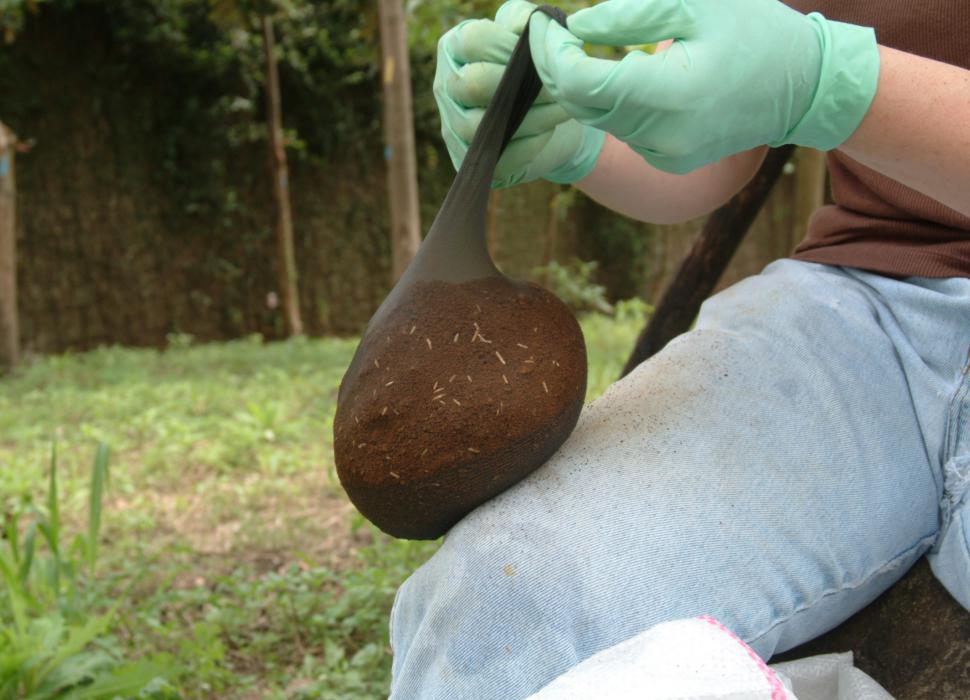 將泥土放入絲襪中。
Filling silk socks with soil.
草籽是草球生命的開端。
Grass seeds will grow out of the socks.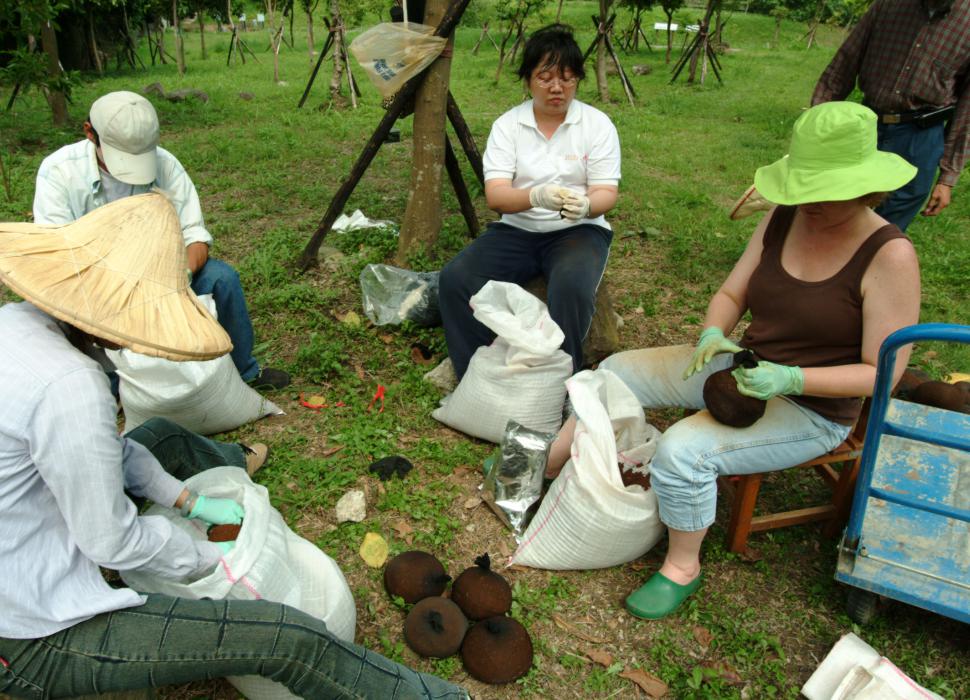 簡單的概念與製程,讓社區媽媽們樂於邊聊天邊動手。
The simple concept and process allows elderly ladies to help.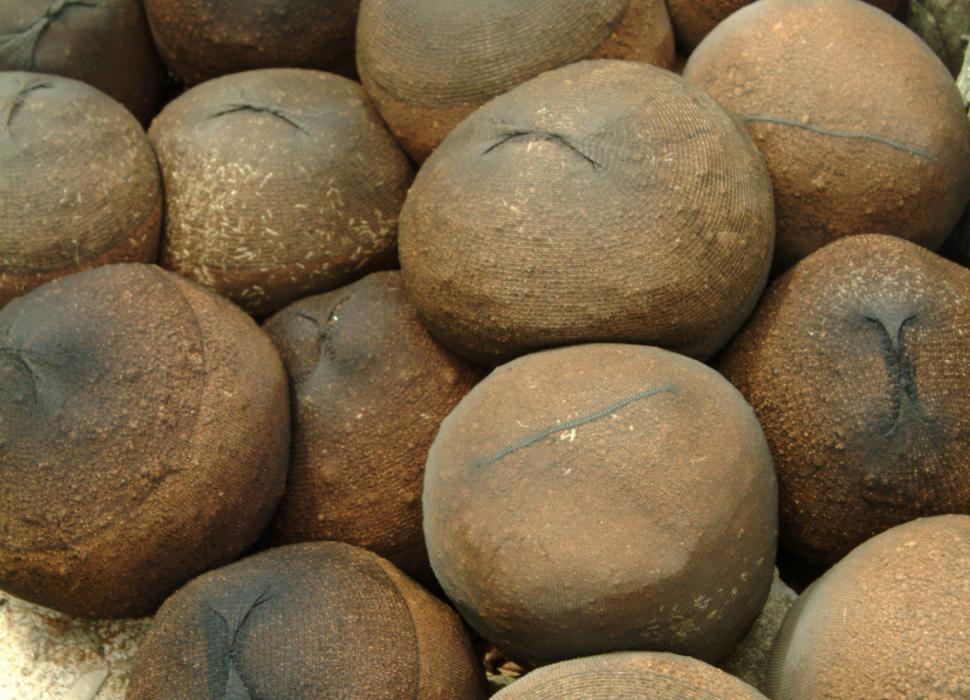 做法簡單的草球一顆顆地完成。
The procedure to make grass balls is very simple, which means a lot can be made in a short time.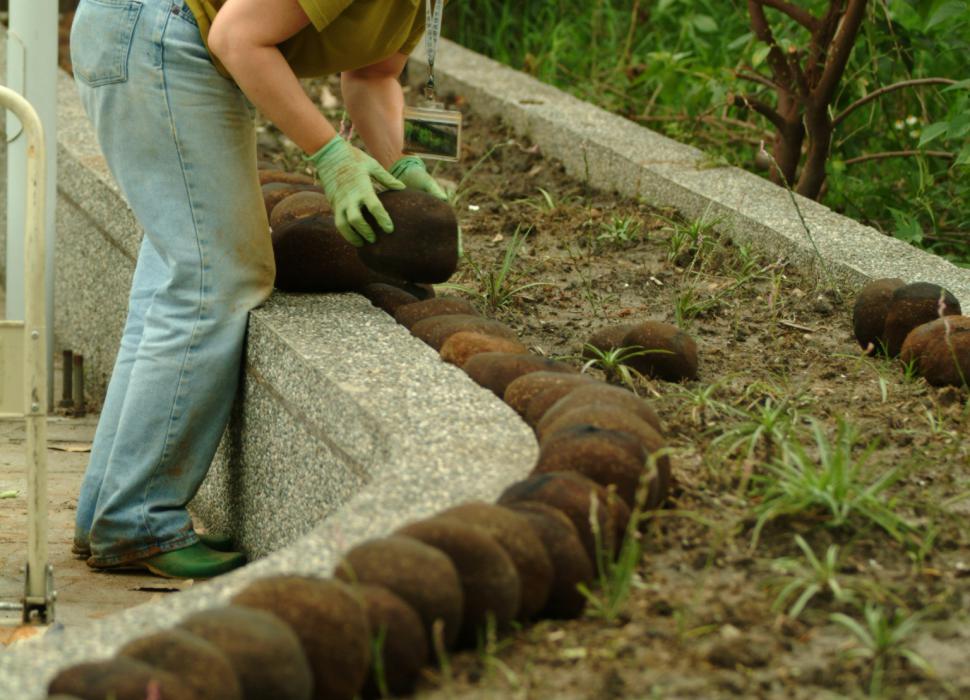 草球可裝飾在花圃邊緣以及任何可以擺飾的位置。
Grass balls can be put on the edge of the flower nursery and used for architecture decorations.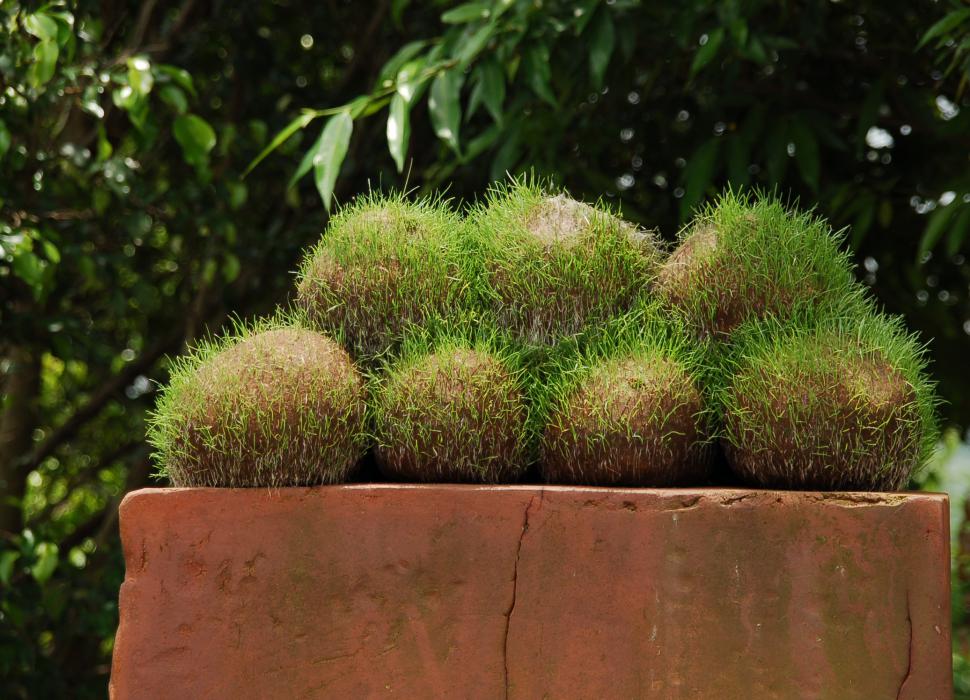 不消太長的時間,草球已開始萌生綠意。
After a short period of time, the grass balls have sprouted.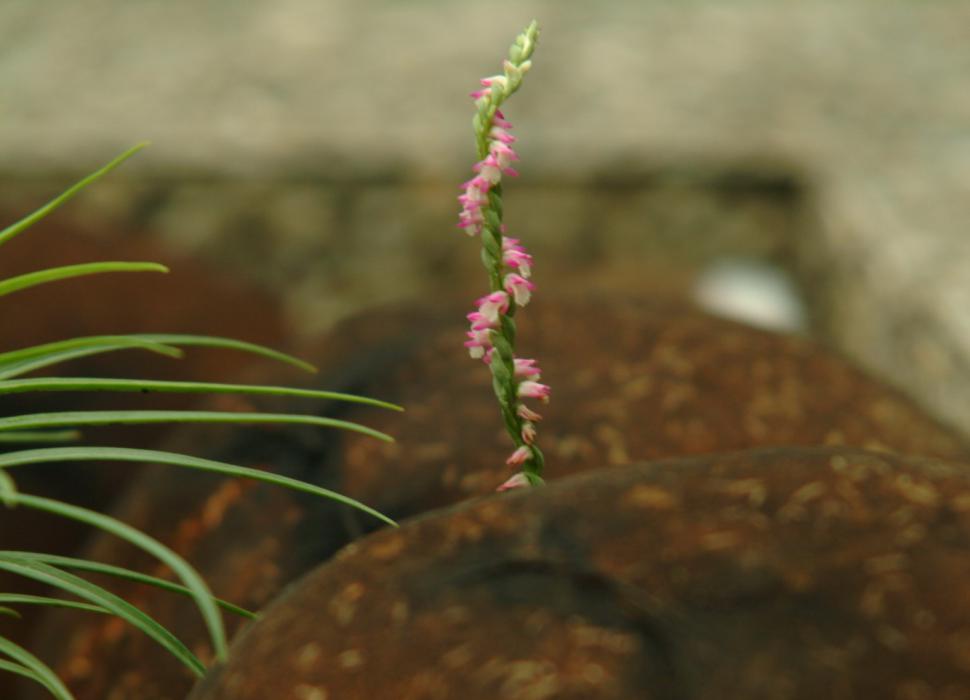 最小的蘭花「綬草」也與草球一同綻放生命力。
The smallest Orchid species, Spiranthe sinensis, is growing with the grass balls.