Roger Rigorth | 翅脈間的風景 Crisscrossing Wing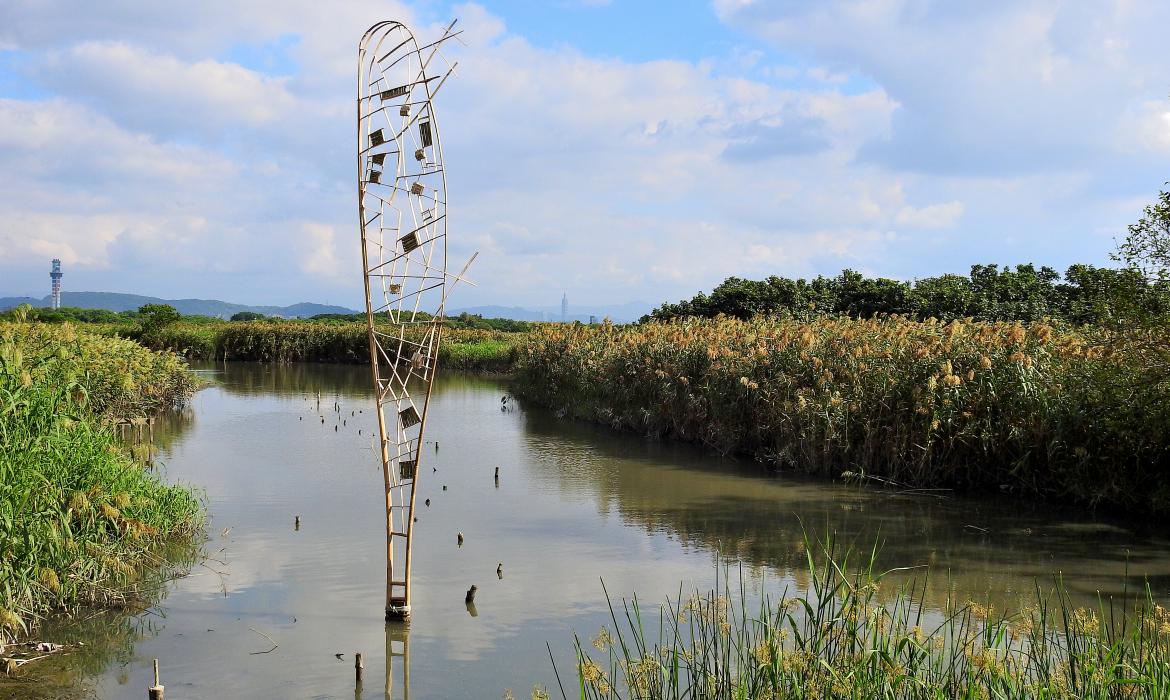 翅脈間的風景 Crisscrossing Wing
Roger Rigorth
德國 Germany
年份 | Year
2017

地點 | Location
親蟹平台旁灘地 Mudflats near Crab Watching Area

材料 | Materials
竹子 Bamboo

理念 | Statement
作品以「蜻蜓的翅」為靈感。藝術家將人類打造出的地景、交錯的路徑,透過他的想像融入成為翅脈間穿透的紋理。觀眾首先會看見一根蜻蜓的翅,當走得更靠近時則會發現鑲嵌其中的道路、埤塘與建築。或許也可在其中找到關渡自然公園。

作品希望能關注活躍河川與水田環境的蜻蜓,牠們不僅可作為水質的指標,其生命也與水田息息相關,面臨著棲地因為城市發展而陸化、水泥化的壓力,我們將如何看待這縱橫交錯的命運?

The idea is to create a wing inspired by dragonfly wings. As this wing has an inner structure with a transparent layer, the artist has the imagination that this structure could be pathways and roads, almost a man-made landscape of pathways crisscrossing. The visitors shall discover a dragonfly wing and by coming closer realize a map of roads, ponds, and houses as the structure of the wing. The geography of the Park may be found on the wing as well.

The piece will raise attention to the dragonflies, one of the remarkable insects linked to the local environment and an indicator of water quality. The dragonflies and the rice paddies always have a kind of partnership.
藝術家 Artist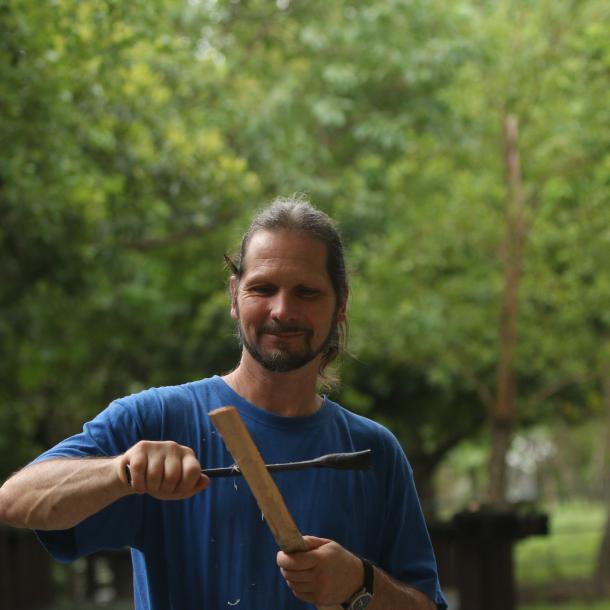 Roger Rigorth受訓自德國Michelstadt的工藝學校,成為一名木雕師。自此他開始以自由工作方式展開藝術家生活。他參與了世界各地的藝術計畫超過15年。除了大地藝術創作,他也在公共空間製作雕塑與裝置;並擔任多項展覽與駐村的策展人。近期他參與了幾個知名組織的計畫,包括:義大利Arte Sella、南韓YATOO在公州市的雕塑公園,以及美國康乃狄克州東哈德姆的i-Park。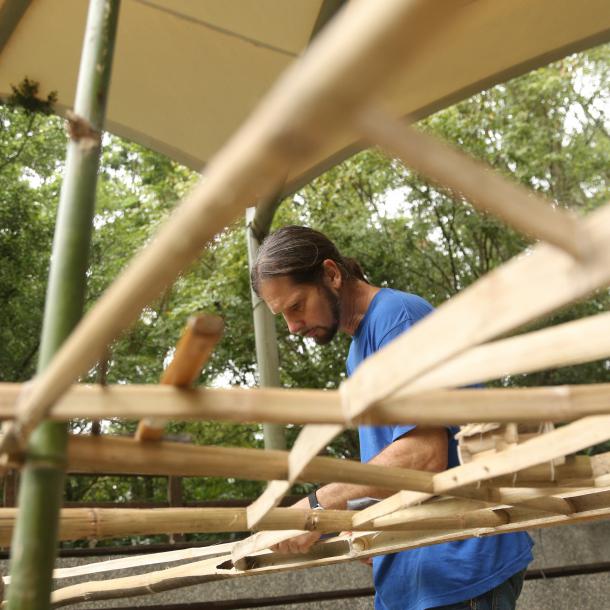 Roger Rigorth was trained at the arts and crafts school Michelstadt/Germany as a wood carver. Since then he worked as free-lance artist. He participated in the last 15 years at symposiums all over the world. Besides land art projects he creates sculptures and installations in public spaces and works as a curator for exhibition projects and residencies. Roger Rigorth recently created works for the sculpture park Arte Sella in Italy, for YATOO in the sculpture park in Gongju in South Korea as well as for i-park in East Haddam/Connecticut in USA.
作品 Artworks