Yannick Dauby | 一些關於聽不見的蝙蝠獵食聲與水生生物聲音與呼吸的故事 Something about the inaudible hunting calls of the bats and the voices and breathes of aquatic organisms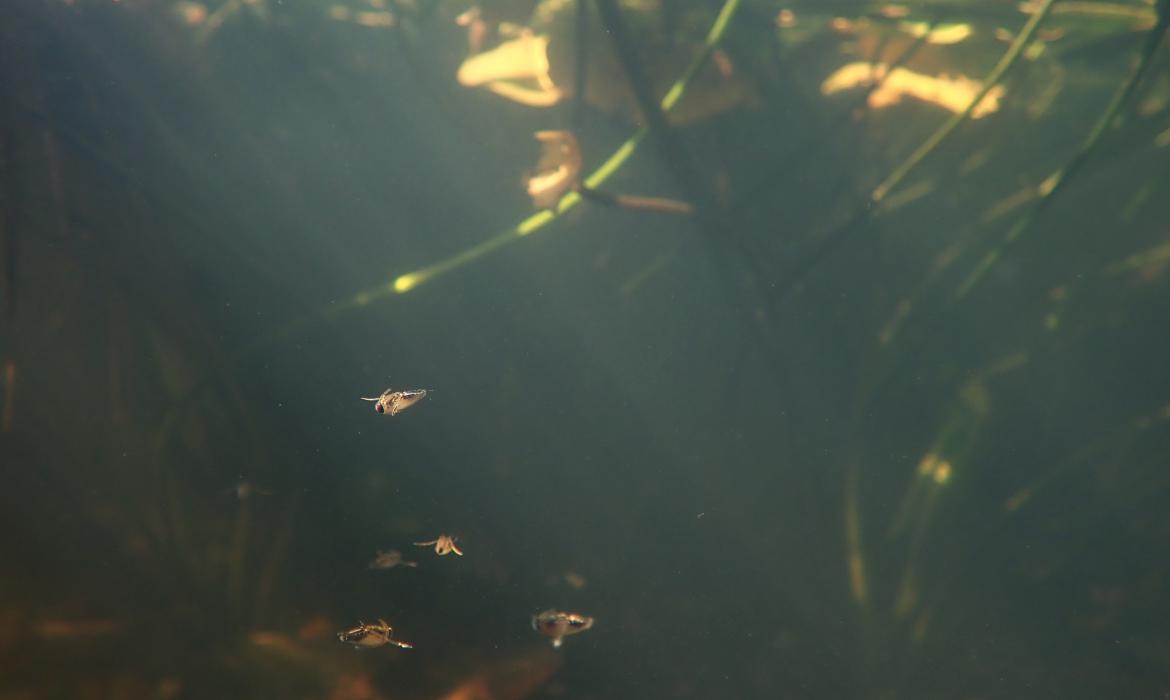 一些關於聽不見的蝙蝠獵食聲與水生生物聲音與呼吸的故事
Something about the inaudible hunting calls of the bats and the voices and breathes of aquatic organisms
澎葉生 Yannick Dauby
法國 France

年份 | Year
2017

地點 | Location
心濕地解說站、埤塘生態區平台
Interpretive Station, Platform near the Freshwater Pond

材料 | Materials
聲音裝置、回收木料
Sound Installation, Recycled Wood
理念 | Statement
1. 翼手目 Chiroptera (((^..^)))
蝙蝠在獵食過程會發出人類聽不到的高頻聲音,本組聲音裝置是以在關渡自然公園現地採集之東亞家蝠(Pipistrellus abramus,又叫做日本伏翼)所發出的超音波錄音為基礎所建構的。這種在關渡自然公園出現的蝙蝠,也是台灣最常見的種類之一。

The bats who are hunting their flying preys are making inaudible sounds: their voices are very high-­‐pitched, the frequency being way above what human ear can perceive. This sound installation is based on on-site ultrasonic recordings of the Japanese House Bat, Pipistrellus abramus, one of the most common bat in Taiwan and present in Guandu Nature Park.
2. 水生生物 Aquatic Organisms  ◦o0° o0⦾° o0⨀° o0o°
來自湖泊,沼澤,池塘,河流和溪流的淡水
都包含著各種生命形態

一個池塘
是由一小部分靜止的水自然形成,或以人為方式形成
當然比深海更容易親近
而且通常很淺

我們的身體不能在那裡游泳,我們甚至不能把頭完全放在水面下。
但你會想試試看嗎?
屏住呼吸,聽聽水裡鄰近的聲音?

freshwater from lakes, bogs, ponds, rivers, and stream
all contain lifeforms

a pond is
a small body of still water formed naturally or by artificial means
certainly easier to access than the deep ocean
usually very shallow

our human body isn't able to swim there, we couldn't even put fully our head under the surface.
but would you try?
hold your breath and listen to the sounds in the water nearby?
藝術家 Artist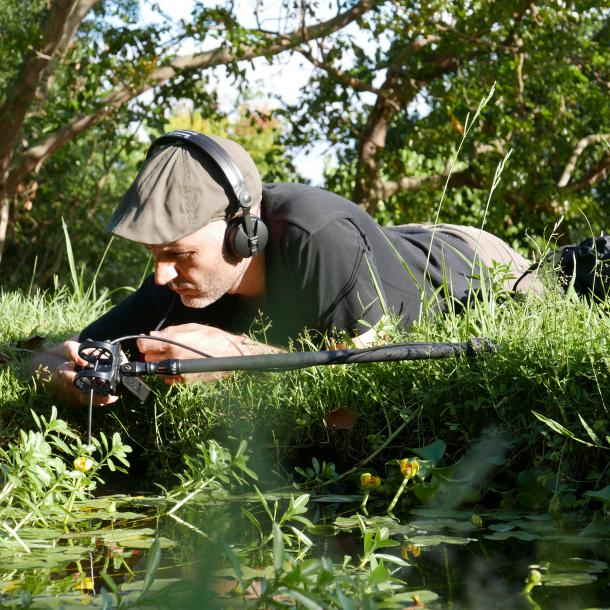 澎葉生
澎葉生是一位聲音藝術家,有具體音樂與即興創作的背景,能利用周邊物件、電聲裝置與表音來創作。身為一位田野錄音師,他對動物或大自然聲音,以及城市音與特殊聲音現象都特別感興趣。他常藉著聲音採集展開短程旅行,最後經常發展成聲音拼貼的計畫。他常與其他音樂家、視覺藝術家與舞者合作,創作結合聲音與視覺的表演或裝置,也為電影做聲音設計。他的作品已在許多國際展、唱片行與雙年展展出。自2007年起,他長年居住臺灣,並鑽研人類學與生態學,透過藝術研究、在不同社區發展藝術計畫、紀錄生物與棲息環境、與生物學家合作創作藝術與科學計劃等,來探索屬於這座島嶼的聲景。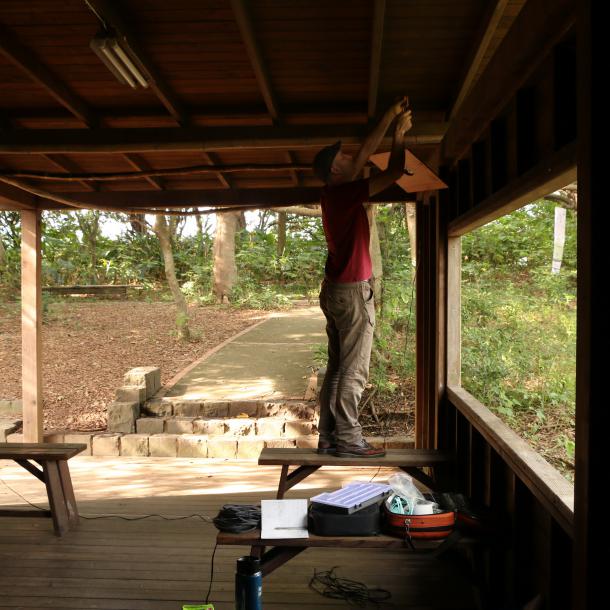 Yannick Dauby
Background in musique concrete and improvisation, using found objects, electroacoustic devices and phonographies. As a field recordist, he as particular interest for animals or nature sounds as well as urban situations and unusual acoustic phenomenas. Excursions are pretext to a sonic gathering, and often leads to the realisation of phonographic collages. He often collaborates with other musicians, visual artists and dancers, producing audio-visual performances or installations, and makes sound design for films. His work has been presented by various international festivals, record labels and biennale exhibitions. He is based in Taiwan since 2007, interested into the field of anthropology and ecology, exploring the island's soundscape through artistic research, developing art projects in local communities and documenting the fauna and its environment, creating art & science projects in collaborations with biologists.
作品 Artworks