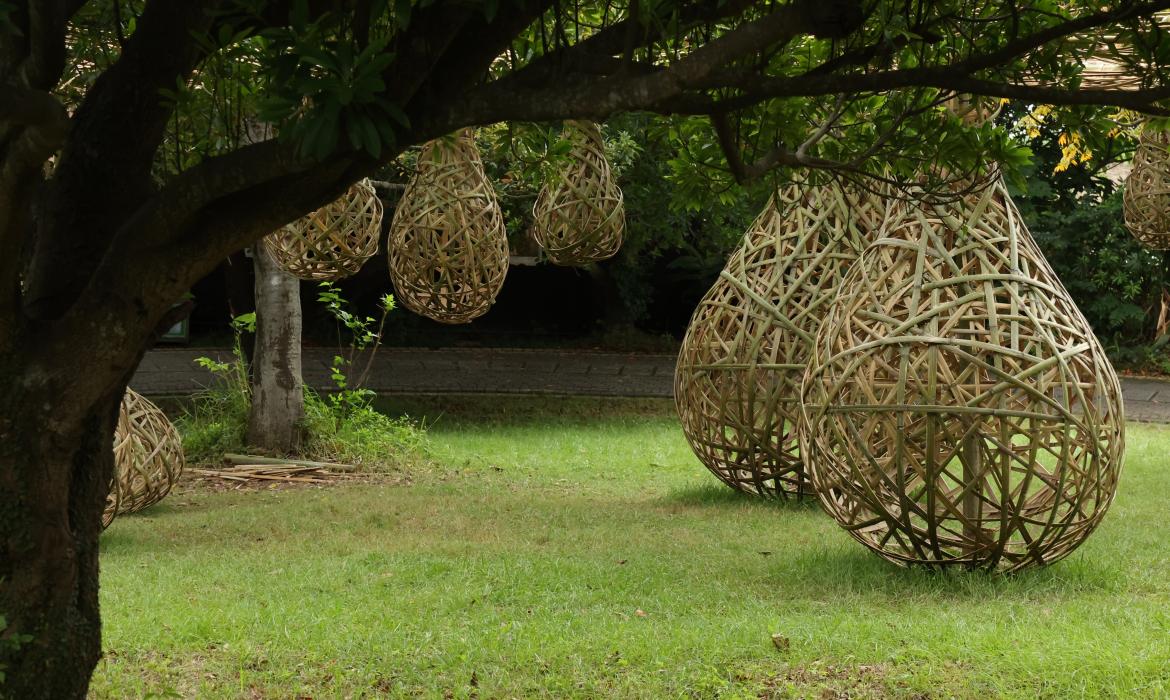 甘霖 Rainfalls
張國耀 Chong Kok Yew
馬來西亞Malaysia

年份 | Year
2022

位置 | Location
自然中心後草坡Grass Hill in back of the Nature Center

材料 | Material
桂竹、麻繩
Makino bamboo, hemp ropes

理念 | Statement
作品取自「水滴」的造型,透過超現實的表現手法,創造大小不一的水滴連貫在一起,營造出鐘乳石洞般的景致。垂下的「水滴」猶如甘霖將至,滋養了大地與生命。作品除了傳遞水資源的重要性,希望帶給觀者更多的想像空間,並收穫這份靜謐與療癒。
The artwork takes the shape of a "water drip" to create a continuum of different sizes of water drips by the surreal technique of expression, making a stalactite cave alike scene. The dripping "water drips" as the rain falls nourish the earth and life. Besides conveying the importance of water resources, the artwork is created in the hope that viewers could imagine more and receive serenity and healing.