馬浪·烏瓦日《探更寮》Safeguarding Shelters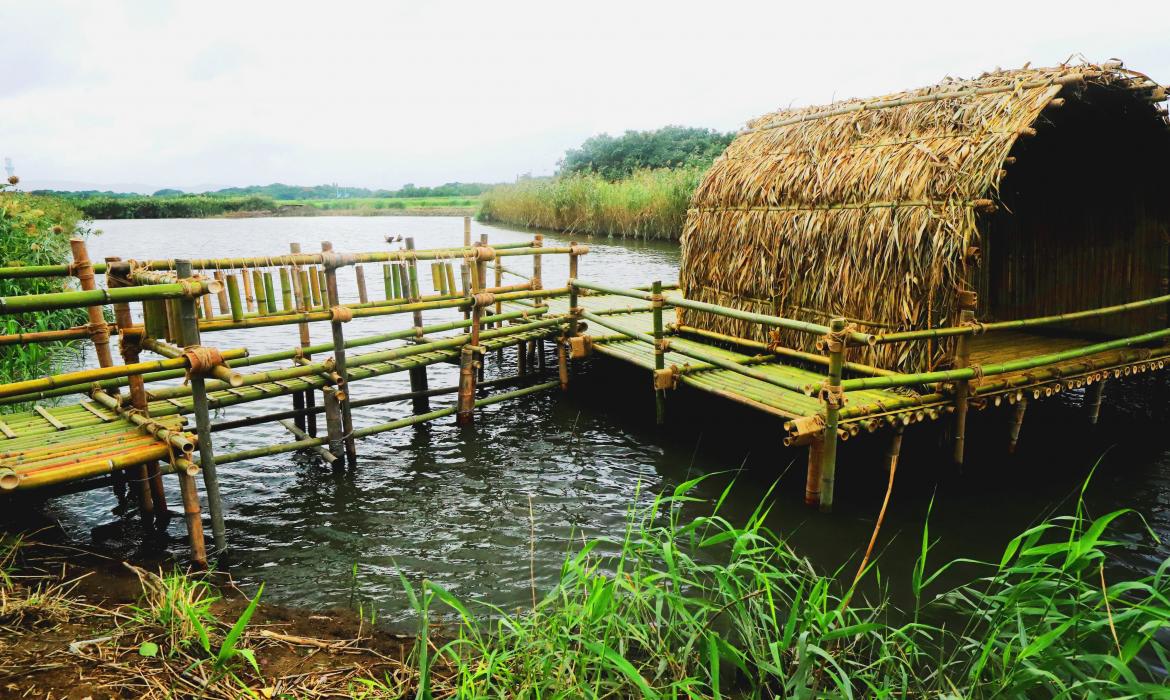 探更寮 Safeguarding Shelters
馬浪·烏瓦日 Ma Lang Wu Wa Rih
臺灣 Taiwan

年份 | Year
2022

位置 | Location
親蟹平台Crab Watching Area

材料 | Material
竹、麻繩、蘆葦
Bamboo, hemp ropes, reeds

理念 | Statement
「探更寮」也有人依其桶型外貌,稱為「桶間寮」。是台灣民間早期漁村看守虱目魚的守護工寮。因此,「探更寮」被認為具有探望的功能,也有看顧的意思,我想這個在水面上的小屋,雖然不在是具有看顧的功能,但透過這樣空間營造,一方面傳遞傳統文化,另外一方面,作為親近濕地與水域的空間,是一件令人覺得「療癒」的一件事。
Safeguarding Shelters, people also call them "Tunnel-shaped Thatched Shelters" by their appearance. It is a safeguarding shelter to guard milkfish by the civilian fishing villages in the early days in Taiwan. Therefore, Safeguarding Shelters is considered to possess the function of safeguarding. And the name of the place also has the meaning of "looking after". I believe that although the shelter on water does not possess the "looking after" function anymore nowadays, through this kind of special atmosphere creating, the traditional culture spirit could be transmitted. On the other hand, the shelter being a space for humans to come close to the wetland and waters is such a "healing" thing.