Kuei-Chih Lee|潮語 Tide Whisper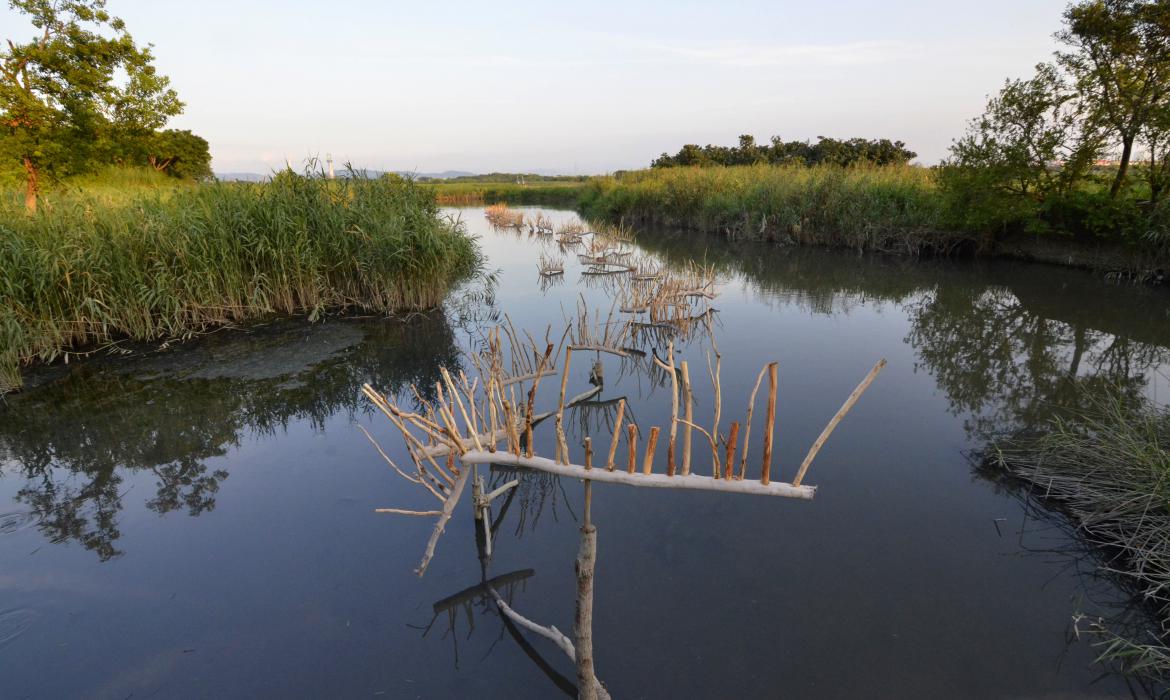 潮語 Tide Whisper
李蕢至
Kuei-Chih Lee
臺灣 Taiwan

年份 Year
2015

材料 Materials
樹枝、天然塗料、回收竹筷
Branches, natural paint, recycled chopsticks

理念 Statement
作品概念來自於濕地上茂密生長的水筆仔與河流意象。水筆仔有水土保持與環境保護的功能,如同濕地上的守護者,而感潮帶的河流則牽動著當地水文律動與人類的活動。

藉由風將兩者結合,創造一個擁有風動與時間進程的動態作品,以河流造型矗立在濕地上。隨著潮汐漲退,風吹緩移飄動著,以自然動力回應人與自然之間的關係,也彷彿訴說著某種神祕的自然話語。

Tide Whisper depicts the images of mangroves (Kandelia obovata) in the wetlands and the river meandering through the city. Mangroves which act as buffers between land and water are able to protect the environment and wildlife. Therefore, they can be seen as wetland guardians. Meanwhile, the dynamics of the tidal river affect the rhythm of local water flow and the diversity of human activities.

Connecting these two elements, Tide Whisper will be an installation in motion, a kinetic artwork which will be moved by the wind and evolve through the passing of time. As the tide comes and goes, combined with the blowing of the wind, this artwork actively makes a response to our relationship with nature, as if it is telling a mysterious story.
藝術家 Artist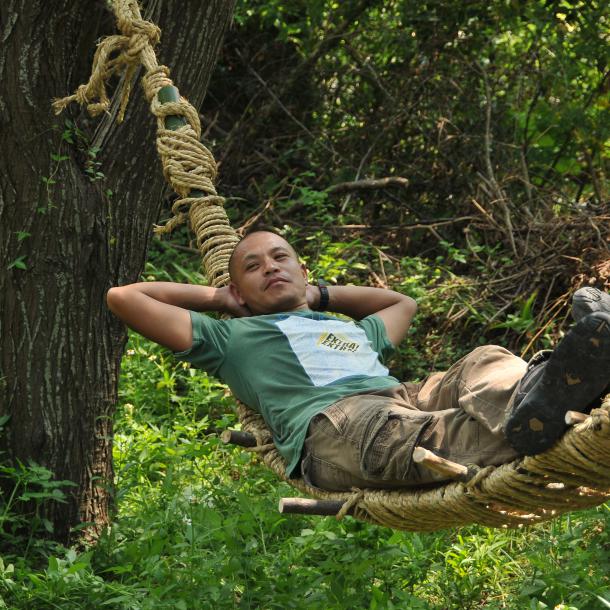 李蕢至
2003年畢業於國立臺灣藝術大學美術學系,2009年開始參與國際藝術家駐村計畫。主要從事大地藝術創作,創作戶外自然裝置來探索人、自然(在)與環境(場)之間的關係,並與環境共生、對話。

作品以自然素材為主,認為真正的關係存在於自然裡頭,透過物理性的勞動與自然對話來回看我們的土地,並覺知內在靈魂。
Kuei-Chih Lee
2003, Lee, Kuei-chih graduated from the Department of Fine Arts (Group of Mixed Media), National Taiwan University of Arts. 2009, he began to participate in international artists residency programs. He mainly engaged in creating outdoor natural installation to explore the relationship between human, nature (exist) and environment (site), then symbiosis and dialogue with the surroundings.

His works are usually composed of natural materials in the scene. He believes the real relationship is found in nature, and looking back at our land through the physical labor dialogue with the nature and being aware of the inner soul.