Thierry Godet|堆肥小屋 Compost' Cavern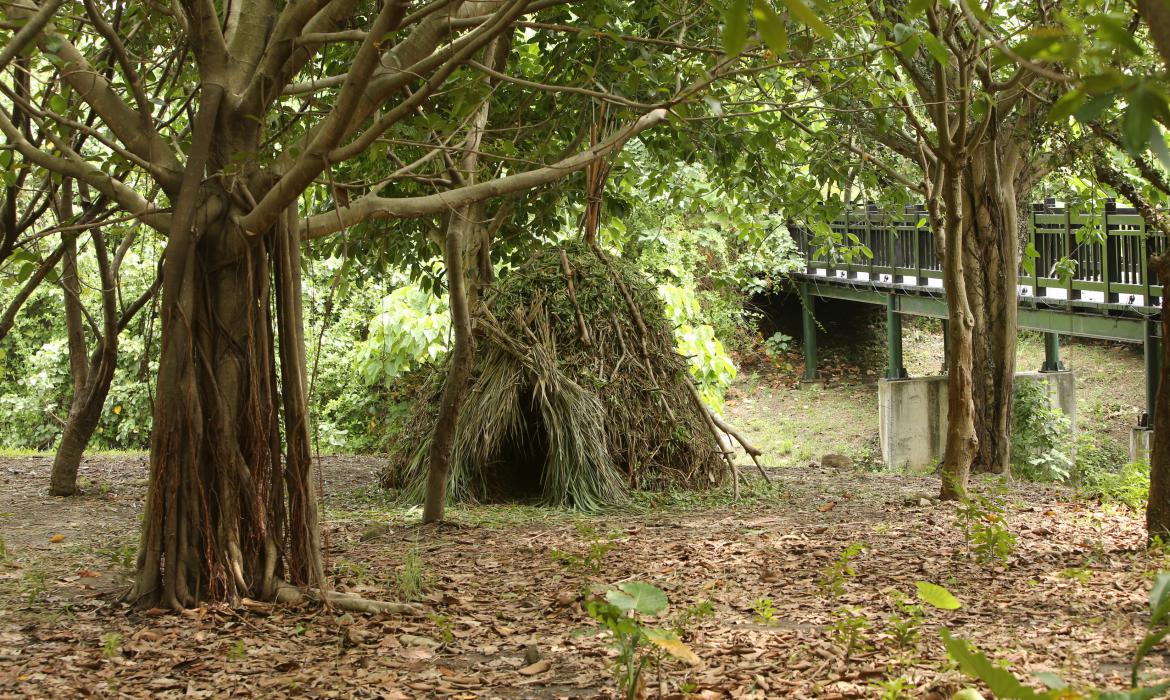 堆肥小屋 Compost' Cavern
提耶希‧高德 
Thierry Godet
法國 France

年份 Year
2014

材料 Materials
竹、樹枝、蘆葦、草各式綠色廢棄物
Bamboo, branches, reeds, grass for the structure; green waste for the compost

理念 Statement
藉由我的創作,我將一般人通常會忽略的自然現象,變得可見、明顯、容易察覺。呼應微觀這個主題,我提出了讓人們穿透進入一座堆肥中的構想,可以藉此去感覺、觸摸、嗅聞,去探索身為微生物究竟是甚麼感受。經由微生物的分解,堆肥回歸為營養,再度滋養大地。

我的作品使用竹或其他莖條編出主體結構,內外層彼此以通道相連,中間填入樹枝、樹葉、草或其他綠色廢棄物形成堆肥,並創造出一個出入口讓民眾進入,去感受在這個迷你洞穴裡正上演的一段化腐朽為神奇過程。

In my artworks, I make visible, noticeable, perceptible phenomenon which most of people commonly do not notice. For Micro View of Nature, I propose visitors to penetrate into compost: Feeling, touching, smelling… discover the action of the microorganisms. Compost is organic matter that has been decomposed and recycled by microorganisms as a fertilizer and soil amendment.

The shape of the work is dictated to the process. For the main structure, I will construct a giant basket of branches, cane or other available material from the surrounding with a smaller basket for people to enter inside. Both fences will be connected by a tunnel. The space in between will be filled with hacked branches, leaves, grass, or other green waste. There will be a tighten opening for visitors to slip in and come to a small room to rest: a mini cavern to feel the action of turning waste to humus.
藝術家 Artist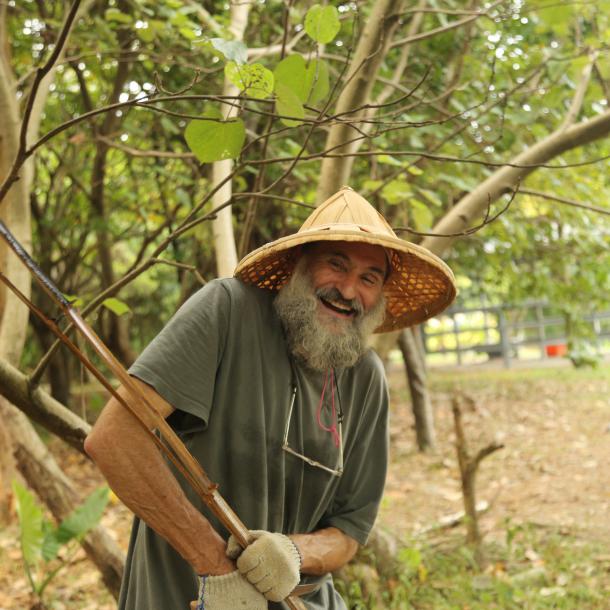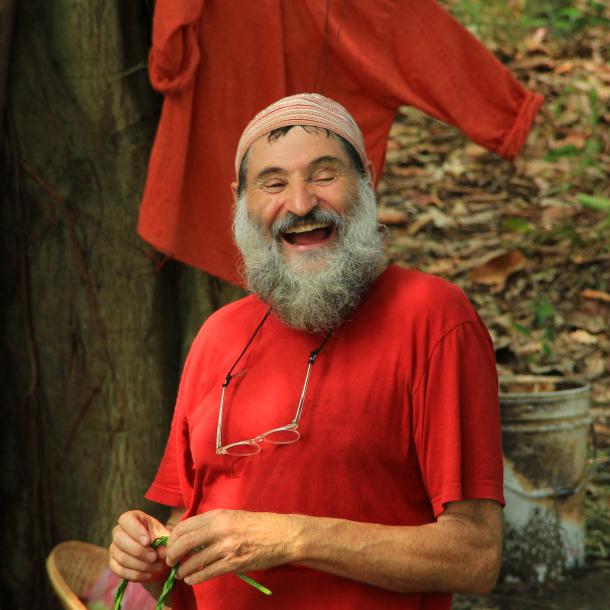 Thierry Godet
http://www.natur-kunst.de/