Donald Buglass|太陽即種子 Suns are Seeds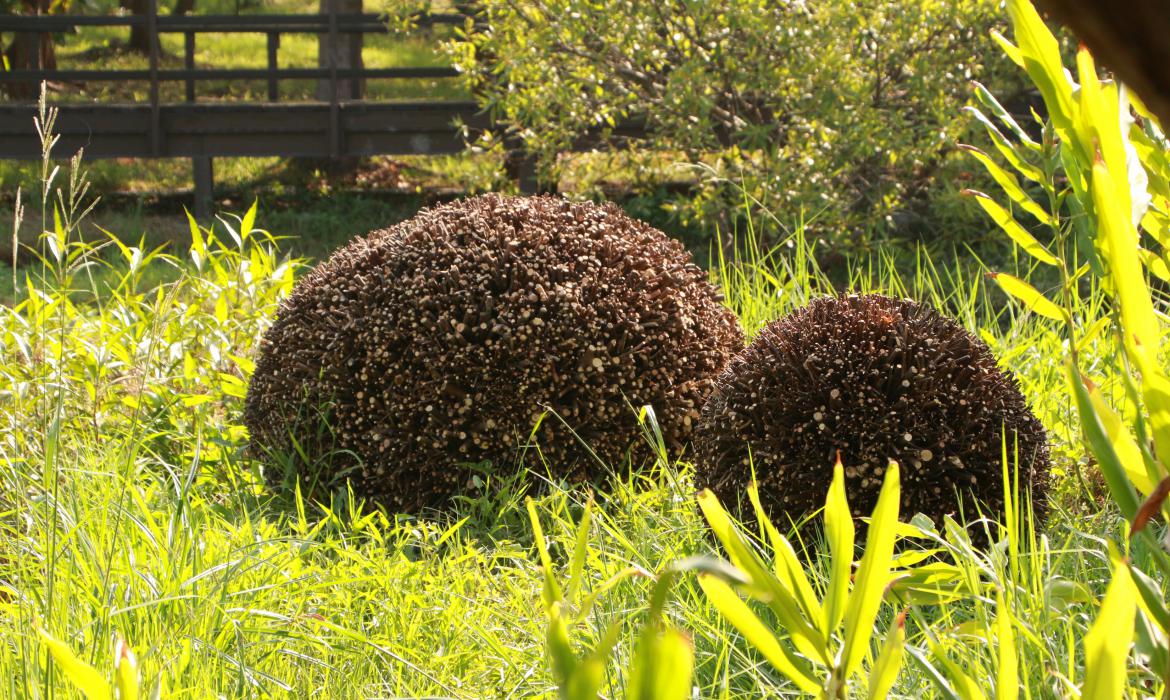 太陽即種子 Suns are Seeds
Donald Buglass
紐西蘭 New Zealands

年份 Year
2014

材料 Materials
樹枝、釘子、木柱(或鐵桿)、麻繩
Branches, screws, wooden post and/or steel shafts, sisal

理念 Statement
大至太陽、行星,小到種子、原子,自然界中能量與物質的形體、動能都有不斷重覆的特性。《太陽即種子》這件作品意圖呈現宇宙的一致性與連續性,並且象徵種子新生、生命循環中所代表的「永恆」、「生機」與「再生」。

我希望藉由這件作品讓觀者與環境產生更親密的連結,在取材創作過程中,需要對自然保持一定的關心與熱愛,才能無損自然素材蘊含的原生之美與脆弱。如此關懷也象徵著,唯有具備這樣的熱情,才能讓我們從具體行動開始正向改變環境。我將製作一個大型球體與數個小球,彼此相連或獨立,代表自然界各種規模的生命,也象徵著主宰各種生命的宇宙力量。

From suns and planets to seeds and atoms the shape and dynamics of energy and matter repeats itself. Uniformity and continuity are the paintbrushes that spread the colours of our universe. "Suns are Seeds" symbolizes perpetual, vitality and regeneration: the seed and new growth; the continuing cycle of life.

This work increases awareness of environmental issues by engaging the viewer on an intimate level, artistically. The care and passion required to make art from raw materials without detracting from the essence of beauty and fragility that all life naturally has reflects passion we need to have for making environmentally positive changes in our actions. I will construct at least one large sphere and some smaller interlocking and/or independent spheres representing the natural physics of life at every scale. This will represent the correspondence between the universal forces that govern life at every level.