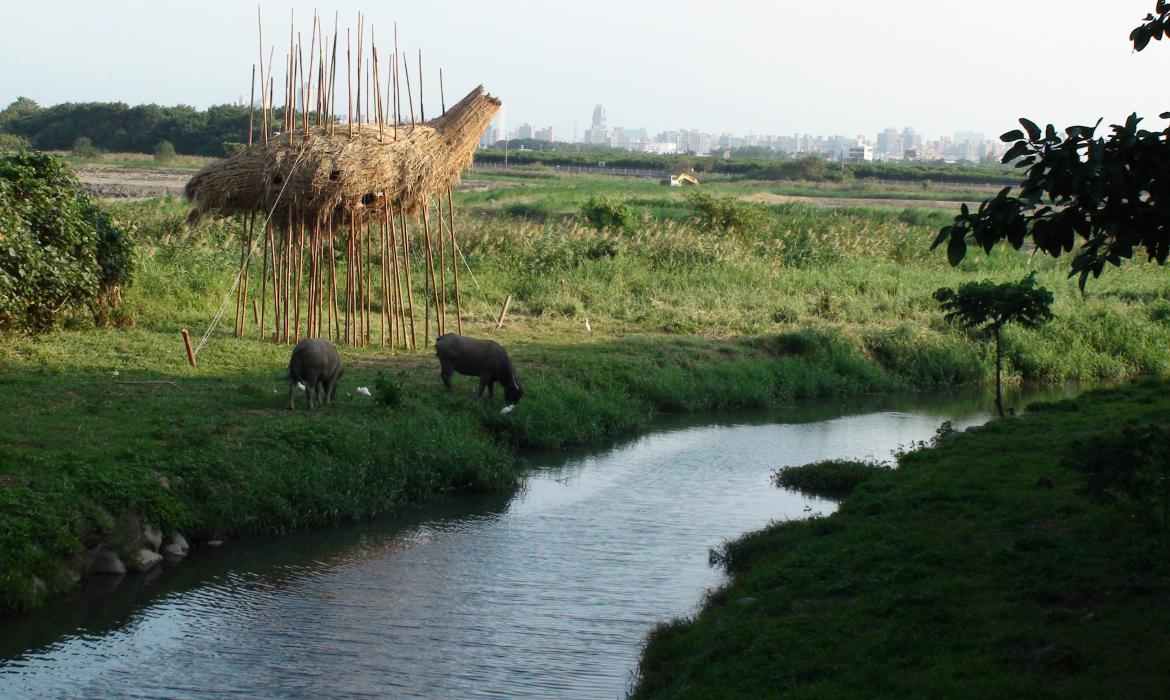 呼吸 Breath
朴俸伎
Bonggi Park
南韓 South Korea

年份 Year
2012

材料 Materials
竹子、稻草、蘆葦、繩子
Bamboo, Rice straw, Reed, Rope

理念 Statement
有些種類的候鳥會在短期間內穿山越洋,途中很少休息甚至不進食,只為到達牠們的目的地,候鳥遷徙是為了尋找適居處延續生命,進而繁衍養育後代。

假使有一天環境惡化到連鳥類都無法居住,不久也將威脅到人類生存─「鳥的呼吸,象徵我們人類的呼吸」。透過候鳥的旅程,我們應當思考生物彼此間可永續生活的環境,以利自然環境與人類之共存。

我的作品可以作為鳥兒真正的棲息嬉戲的空間,這項作品計畫以蘆葦築巢,其外型則如同一隻飛翔的鳥。

Some kinds of birds fly through the sky during a week crossing the ocean, restless without eating. Finally they arrive at their destinations. The flights of migratory birds are for survival of their lives, including feeding, breeding, and looking for better habitats.

The environment which the birds can not live in is also a threat to human survival soon. "Breathing of birds is our breathing."Through the journey of migratory birds, we should think about the natural environment and human co-existence of organic, sustainable living environment.

The installation which I would like to do is a practical shelter for birds taking a rest and playing with each other. The motif of the project is based on the nest of reeds. The main body of work represents the shape of flying bird.