Susanne Ruoff|中途站 Stopover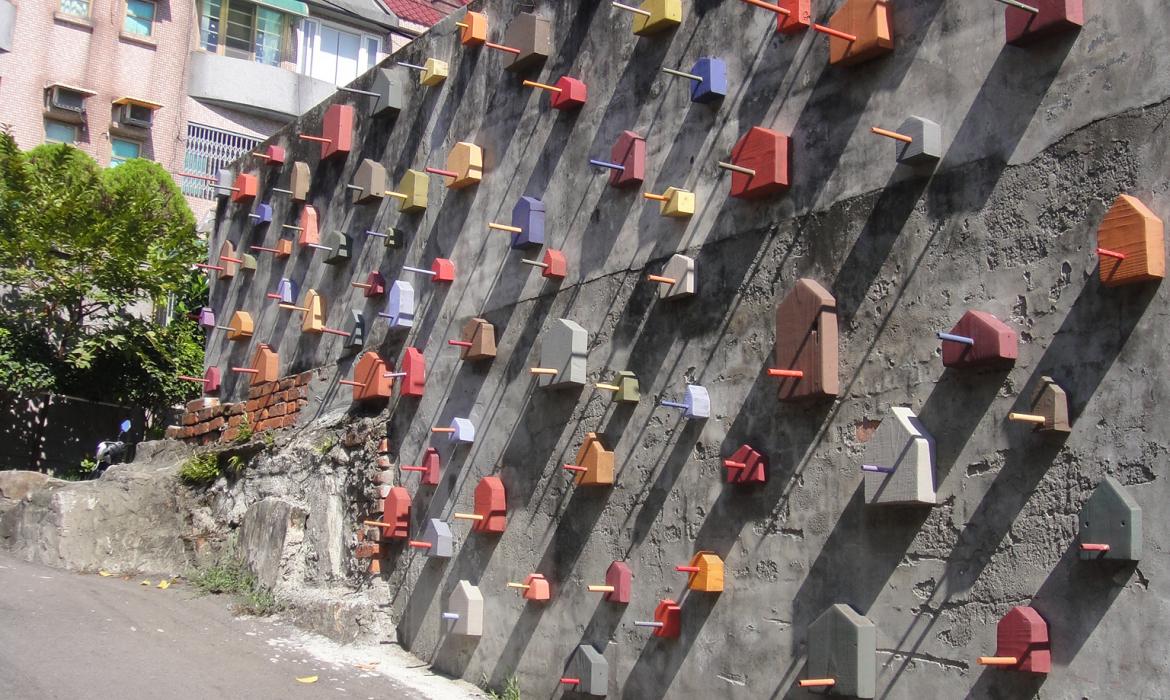 中途站 Stopover
蘇珊‧洛夫
Susanne Ruoff
德國 Germany

年份 Year
2012

材料 Materials
木板、木條或竹條、環保塗料、鐵絲
Wooden boards, Wood or bamboo bars, Natural paint, Wire

理念 Statement
我將在關渡老街的牆面上設置數十個色彩繽紛的小型鳥屋,上面會有突出的小木條作為鳥兒們停歇的地方,直到下一段旅程的開始。

「中途站」這件作品想要連結關渡社區與鄰近的關渡自然公園,並將候鳥的主題帶入城市中,運用鳥屋的意象作為人與鳥之間關聯性的象徵。

Several dozens of small little birdhouses are fixed to the wall in the Old Street of Guandu.

They build a colourful relief that covers the wall, with little bars sticking out. The bars invite birds to sit here and take a rest before they continue with their journey to another place.
The work "stopover" wants to be a link between the town of Guandu and the nearby nature park. It brings the subject of the migratory birds into the city.
It is using the image of birdhouses as a symbol for the relation between man and birds.