Rikuo Ueda|森羅萬象 Shinrabansho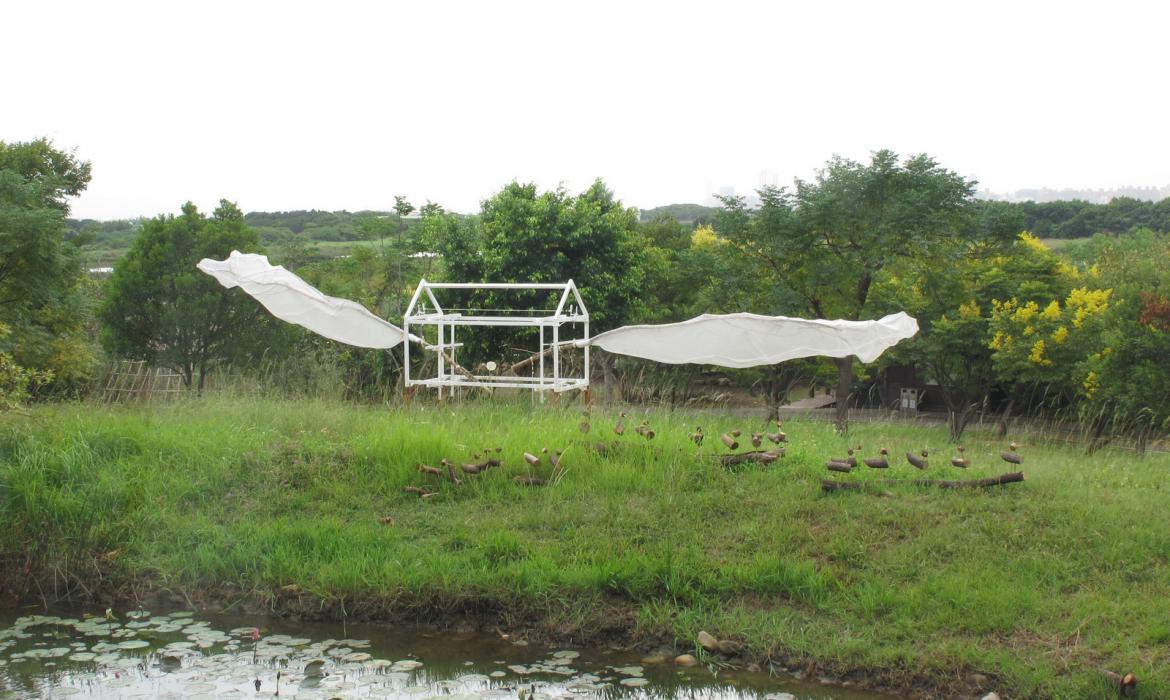 森羅萬象 Shinrabansho
植田陸雄 
Rikuo Ueda
日本 Japan

年份 Year
2011

材料 Materials
樹枝、木條、繩子、寒冷紗、紙、筆、石頭
Tree branch, wood stick, rope, gauze, paper, pen, stone

理念 Statement
亞洲人的生活與大自然緊密結合。我嘗試借助大自然來製作繪圖作品。我認為大自然的活動方式如同非凡技藝般精緻完美的風之草圖。凡事聽天由命是一種亞洲人的表達方式,我了解藝術需要無比的耐性。這次,我在台灣的裝置藝術作品比較複雜,因此需要更多的時間來等待繪圖作品呈現。

In Asia , our life is very closely interwoven with nature. I try to make drawings with the help of this nature. I think that the activity of this nature is as much art as the finished wind drawings. It's an Asian expression that we accept everything by chance. I understand that art requires patience. This time my installation in Taiwan will be more complex and needs waiting for more difficult drawings.