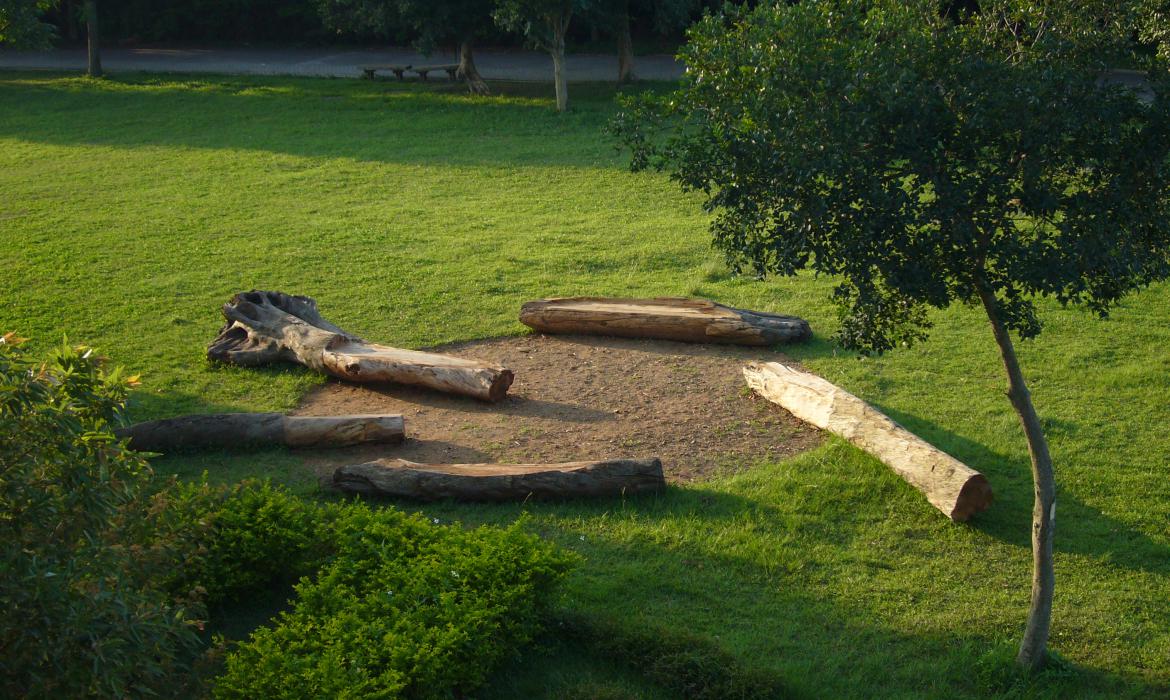 觀點 Point of View
托貝爾
Tobel
德國 Germany

年份 Year
2010

材料 Materials
漂流木
Driftwood

理念 Statement
漂流木,來自任何地方。

這些木頭被大自然的力量連根拔起,並送往未知且無目的的旅程,在台灣,有些樹幹還擁有高經濟價值。

利用大自然的漂流木進行自然創作,尊重木材的每一部分,甚至是木屑,我希望將刨下的木屑和這些漂流木排列成一個圓圈,成為公園中不畏風雨、長久留存的自然長椅,邀請人們坐下、休息,從中感受自然的力量,當我們打開心房,將能聆聽它們的故事、眼見自然之美,並感受與宇宙的聯繫。無論是大或小、吵雜或沉靜、美或醜,透過彼此凝聚傾聽,都使我們的世界更具意義。

Driftwood, comes from anywhere - everywhere.

Wood without been cut by man, uprooted by the power of nature and send on a journey without aim. Some of the trunks washed up at the cost of Taiwan.

TOBEL will take the biggest and oldest once for his land art project in Guandu Nature Park . They will be carved in smooth organic forms, resemble natural benches, chairs, sofas or tables. The arising shaving will be used and integrated, too.

TOBEL will arrange and concentrate the trunks in a group. The trunks will create a circle, established and reinforced by shaving.
The installation will be weatherproof and long-lasting landmark in the park. The driftwood with the carvings will invites to sit down, take a rest, feel the powerful nature and when we get open hearted we will hear their story, see the beautiful nature. Feel the connection between us and the universe.

TOBEL creates a powerful place were culture meets nature. Culture lived in a careful and ecological way, using wood given by nature not cut down for this reason. Respect using every part of the wood, even the shaving.

Only if we can see totality a circle will be closed. Different aspects, big or small, loud or silence, beautiful or ugly makes our world worth living.
It is time to come together and listen.