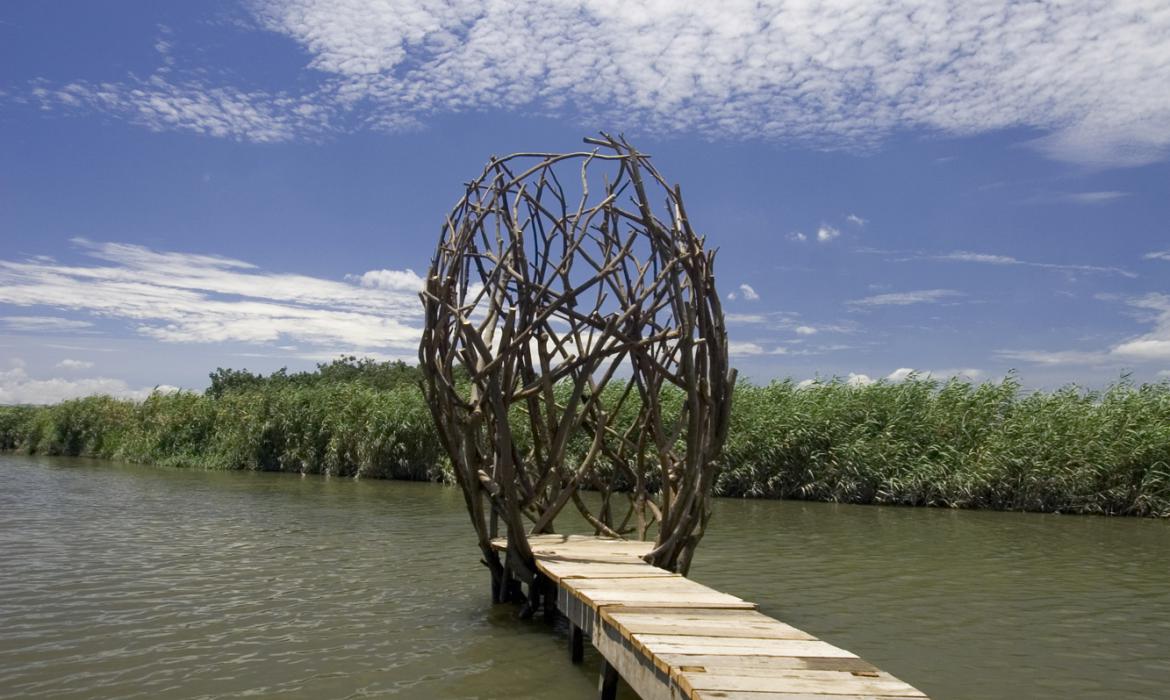 呼吸 Breath
朴俸伎
Bonggi Park
南韓 South Korea

年份 Year
2009

材料 Materials
回收木材、竹子、樹枝
Recycled wood, bamboo, and branches

理念 Statement
我要呈現給2009關渡國際自然裝置藝術季的主題是「呼吸」。我要在關渡自然公園就地取材,以各種天然的元素,組成一個巢狀的棲息之處。

在「呼吸」這個溫暖的小窩裡,大家可以盡情的欣賞著大自然的美景,天上的白雲,地上的流水,還有各樣的植物。在這裡我們可以天馬行空般的想像著自己的未來,就像是馭風而來的幼苗,隨心所欲,也可以想像自己如綠葉般,在風中婆娑起舞。

The title of my work for the 2009 Guandu International Outdoor Sculpture Festival is "Breath." My installation for Guandu Nature Park is a nest-shaped shelter made of natural materials found at the site.  It is a place for people to look at the landscape of the earth, the sky, water and plants. 

Sitting inside this nest-shaped shelter people can picture our new future that will come to us like young seeds carried on the wind. In this shelter people can also make random movements without purpose, like green plants that rustle with the wind.