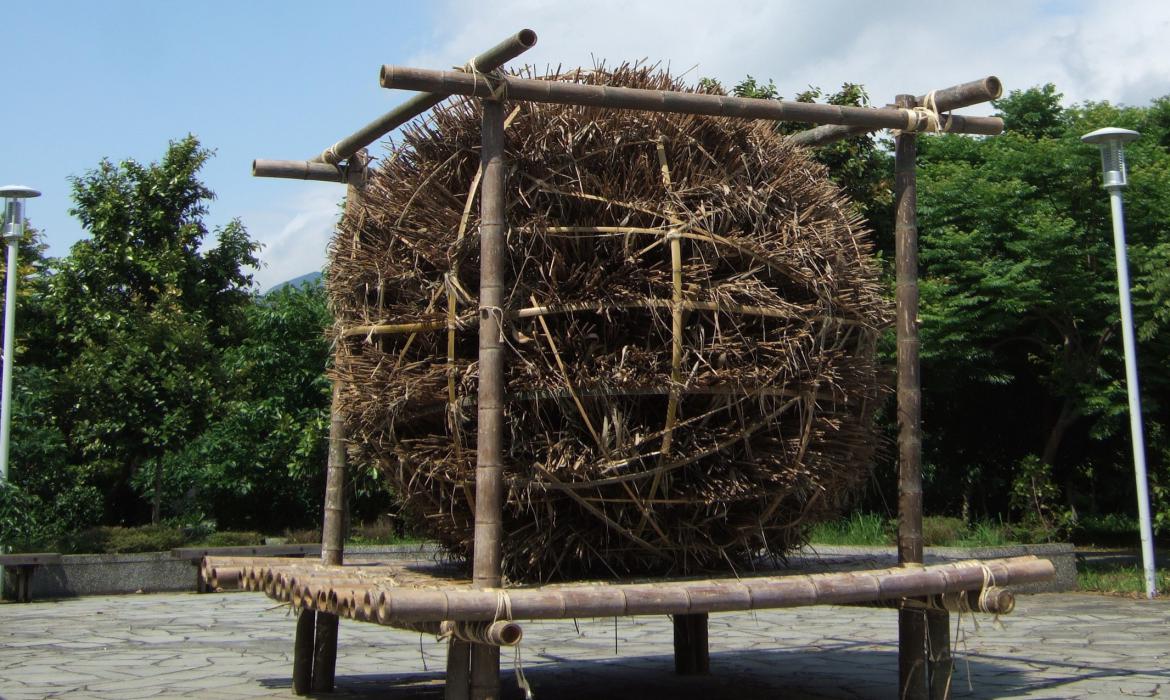 囚禁的地球 Pen
伊士坦范‧以羅斯 
Istvan Eross
匈牙利 Hungary

年份 Year
2008

材料 Materials
竹子、麻繩及其他植物
Bamboo, twine, other plant materials

理念 Statement
我的作品是一個由繩子而固定成的竹子立方體。立方體裡的空間囚禁著另一個由竹子所構成、由主幹所支撐著的球體。

這個創作主要闡述兩個不同的形體,帶出了一個矛盾與平和的概念。竹子構成的球型象徵著運動和自由,表達自然與地球。而立方體的籠則代表著一切人類的活動。藉由這種強烈的對比,可以讓觀賞者反思人類活動與自然界的關係。

My sculpture installation will consist of a large cube made from bamboo fixed with rope.  The cube will have a large sphere or ball trapped inside it.  The skeleton of the ball will be made from bamboo and filled with other natural materials. 

The idea of this work is based on the contradiction of the two forms:  the cube and the ball.  The sphere is a symbol of movement and freedom and represents nature and the earth.  The cube is a symbol of the static, force, law and aggression and represents human activity.  This work hopefully will cause people to think about the fate of the earth and the consequences of human actions that cause changes such as global warming.