Karl Ciesluk|僅存一魚 Only One Fish Left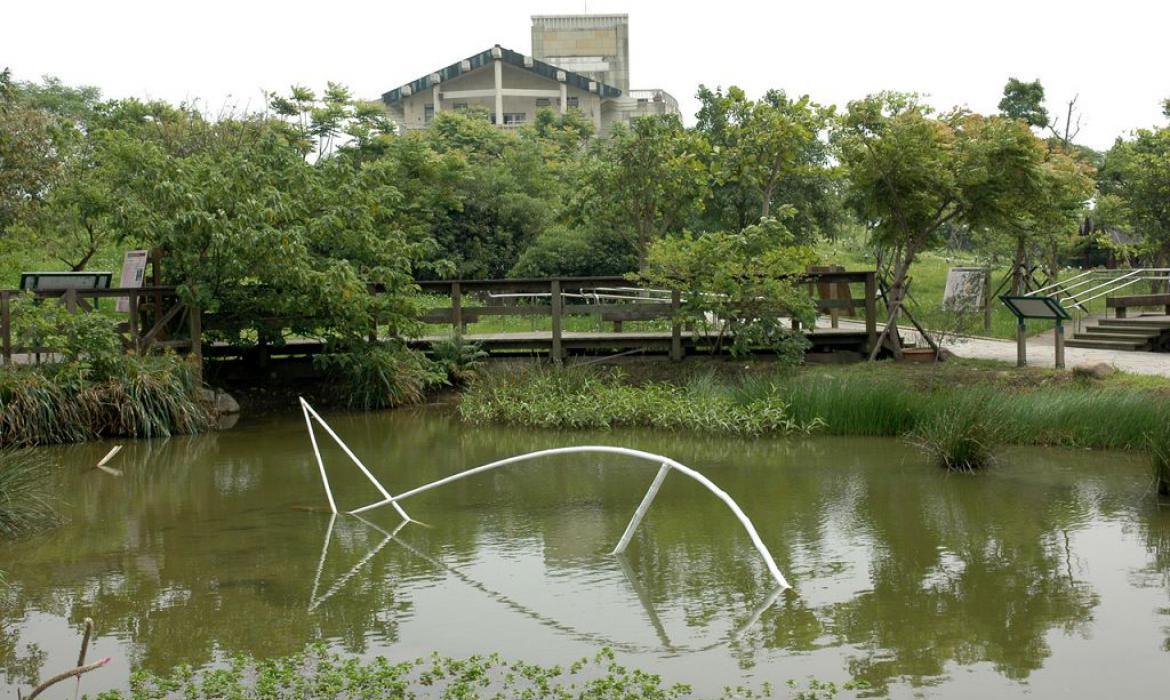 僅存一魚 Only One Fish Left
卡爾‧希斯拉克 
Karl Ciesluk
加拿大 Canada

年份 Year
2007

材料 Materials
竹子與木材
Bamboo, twine, reflected in water

理念 Statement
作者多年來以一系列「魚的倒影」為創作主題,結構物深入水中,水面上呈現半尾魚的作品,透過完美神奇的水面倒影對稱,形成整條魚的形象,使牠們看似輕盈地漂浮。「我曾利用天然和人造物製造不同大小的臨時性創作,最高達一百公尺,每件作品都能產生相同效果。對關渡自然裝置藝術節而言,這作品的主題合宜並創新,在自然環境中結合創作,使參觀者以探索與驚奇的新角度體驗藝術。」
「僅存一魚」同時也是作者努力為人類下一代保護環境的宣告,海洋資源的濫捕、過度開發生物棲地,都對魚類存續造成衝擊。「關渡自然公園正是地球溼地環境的縮影,見證我們能如何改變,以保護生態系賴以維持的動植物群,讓後代子孫能繼續享受自然的美好,是我們地球公民的責任;若否,誰又能確保這個環境不會『僅存一魚』?」

"Only One Fish Left" is from my "Reflective Fish Series".  It is an inspiring theme I have been working to develop for a few years.  I build partly-submerged half-fish constructions in water, which complete their whole fish shape through their reflection, in perfect symmetry – almost magical, as they seem weightless, afloat jewel-like in the water.  I have made temporary sculptures from natural and man-made materials in a variety of sizes – right up to 30 feet long.  All have the same magical effect.  This work incorporates nature and sculpture within the natural environment and allows the viewer to experience art in a new way that includes an element of discovery and surprise.  "Only One Fish Left" makes an environmental statement – we have to protect nature for future generations.  On the sea, we have overfishing, and inland the ever-increasing encroachment of fish habitats by developers.  Both have an impact on the fish population.  Wetlands such as the one here at Guandu Nature Park are gleaming examples of how we can make a difference in saving the flora and fauna that depend on these eco-systems for their survival.  It is our civic duty to protect our environment for future generations to enjoy.  If not for us, who will protect us from having … "Only One Fish Left"?