Wen-Fu Yu|竹變 Changes of Bamboo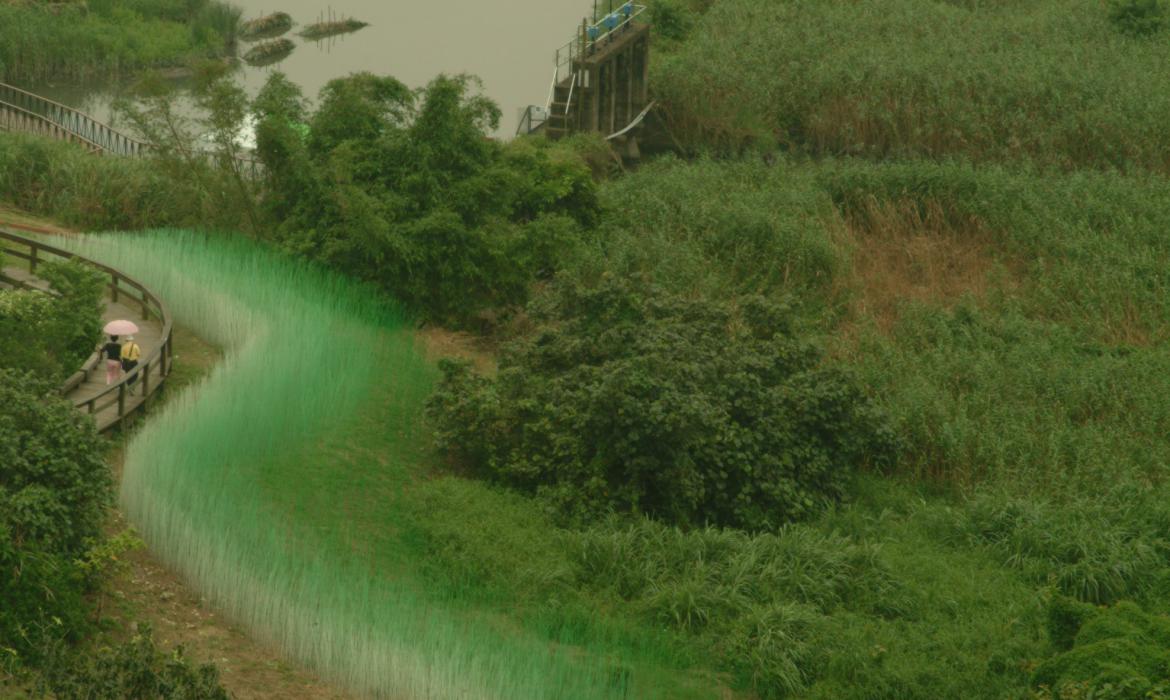 竹變 Changes of Bamboo
游文富
Wen-Fu Yu
臺灣 Taiwan

年份 Year
2006

材料 Materials 
竹子、壓克力顏料
Bamboo, Acrylic Paint

理念 Statement
我以竹插在土中,再透過自然的天氣下竹易生霉斑的特性,來呈現時間與自然對竹所產生的變化。我先將竹染白、再到竹的原色、後至綠色插於土中﹔其中各顏色控制其竹之毛細孔遮蔽不同,亦控制未來竹表面因溼氣與自然接觸所發生霉斑多寡之不同,亦控制未來作品顏色的漸層性效果。霉斑的發展與竹染色後作品顏色的自然變化產生,就如同植物性之生長一樣令人期待。再加上風給予的吹打搖擺,竹的彈性、竹與竹間互擊的竹音,在行人漫步時除了因量感而動容外亦因竹之音而愉悅。故我選擇埤塘生態區南處與水磨坑溪之間及更遠處草澤的動植物來相對話,令觀賞者因量感而產生美感,因作品隨時間質變而產生驚喜。

For my sculpture installation I will stick bamboo into the ground and let it present changes caused by nature and time. Bamboo gets moldy spots under natural weather situations and the color of bamboo changes over time. I will paint bamboo with 3 colors, white, the original color and green. Different colors bring out the different qualities of bamboo, and by controlling the area of moldy spots created by the humidity, different color levels will appear on my artwork. Like all plants, the changes in bamboo, such as the different colors and the development of moldy spots, are very worth being observed and noted. Moreover, when the wind blows, elastic bamboo beats and makes a pleasing melody for visitors. It is my intention to install my artwork between the Freshwater Pond and the Shuimukeng River. Thus, my artwork will be interacting with all creatures in the marsh nearby. Meanwhile, viewers will be moved by the sight and surprised by the changes of bamboo over time.
藝術家 Artist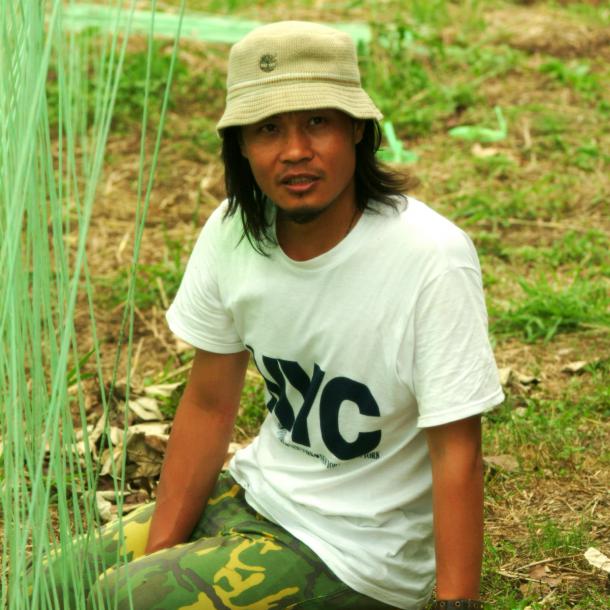 游文富
游文富在雲林出生,目前居住於南投,他畢業於空軍官校,1999年空軍退役後,便決定做一個藝術家,並前往英國肯特藝術設計學院求學。游文富的成名作品是以鴨羽毛做創作素材的大型裝置藝術。日前游文富在台北市立美術館的「空氣」個展,以天花板懸掛大量成串的白色羽毛佈滿展示室的方式呈現,更讓他聲名大噪。除了台灣之外,游文富也曾經前往加州海德嵐藝術中心及紐約國際藝術工作室(ISCP)擔任駐地藝術家,台灣文建會、行政院、亞洲文化協會及紐約史坦登人文藝術協會都曾贊助他的藝術工作。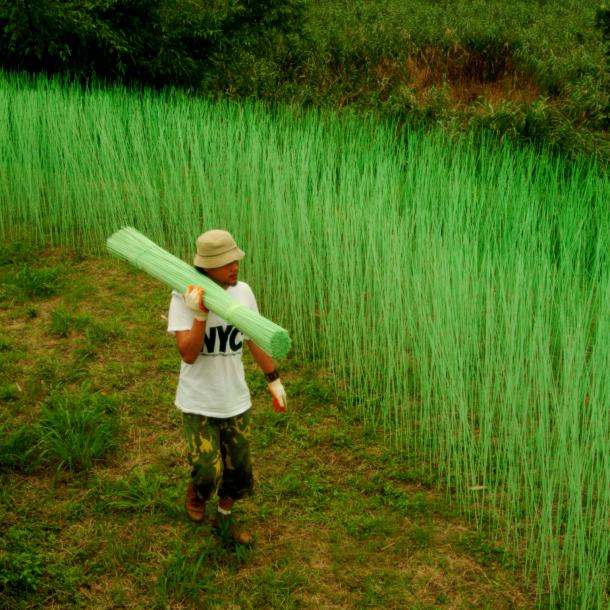 Wen-Fu Yu
Wen-Fu Yu, was born in Yunlin County and is now living in Nantou County, Taiwan.  He graduated from Taiwan Air Force Academy, but decided to become an artist and went to England to study art at Kent Art College.  Yu has become known for his large scale installations using duck feathers.  Yu recently had a one-person exhibition at the Taipei Fine Arts Museum where his installation titled "The Air" filled the room with a giant cascade of white feathers suspended from the ceiling.   Yu has created other installations in Taiwan and also in the USA.  He has been an artist in residence at Headlands Center for the Arts in California and at the International Studio & Curatorial Program (ISCP) in New York.  He has received grants to support his work from the Taiwan Council for Cultural Affairs, Executive Yuan, the Asian Cultural Council, New York, and from the Council of Arts and Humanities of Staten Island, New York. 
作品 Artworks