Karin van der Molen|夢想的翅膀 In My Dreams I Can Fly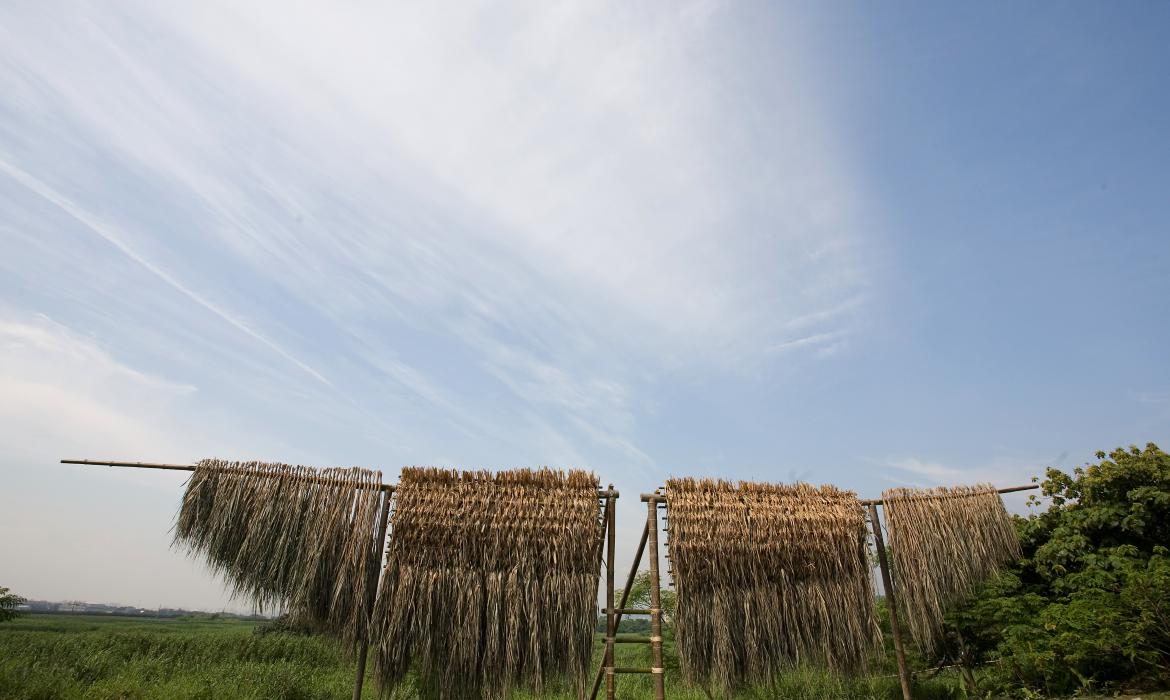 夢想的翅膀 In My Dreams I Can Fly
凱倫‧凡德‧摩蘭
Karin van der Molen
荷蘭 Netherlands

年份 Year
2007

材料 Materials
竹子、蘆葦與細繩 
Bamboo, reeds, twine

理念 Statement
「創作對我而言是種可能性,發掘出生活層面、這個世界、歷史傳承的許多可能。繪畫讓我得以從2x2=4的公式中獲得解放,無形物質也可被看見,與我主題相關的神秘空間也隨之擴張。」當凱倫‧凡德‧摩蘭由城市遷居至鄰近自然保護區的農場後,對利用天然素材創作的興趣覺醒,開始以柳樹枝形塑大型作品。

「這件作品關係著我們與自然間困難卻又必須的連結。」也許雕塑的形式比畫作更抽象,但實物卻與環境更為貼切,而透過實際操作對物質與精神的影響更直接。

「相較於繪畫有時帶給我的孤寂無力感,雕塑反而能毫無痛楚地伸展。材料、過程、作品和意義緊密契合,而展出場所多半位於自然保護區或公園,直接將藝術、自然與遊客串聯在一起,這也是我為何如此喜愛這類創作的原因。」

Making art means possibility to me - possibility to discover many, if not all, layers of life, the world, history and the here and now.  Painting gives me the opportunity to escape from the world of 2 x 2 = 4.  It gives me the possibility to make the invisible visible, with room for mystery, but mostly connected to themes I work with.  As I moved from the city to an old farm close to a nature preserve, my interest awoke to work with natural materials.  I started to create large objects, mostly made of willow twigs.  These objects relate to our sometimes difficult, but always most needed, connection to nature.  Although in form maybe more abstract than my paintings, I feel the objects communicate their meaning more directly.  Even working on them is very direct, physically and spiritually.  They grow in a non-painful way (as opposed to the sometimes hard and lonely struggle in my painting activities).  The materials, the work, the objects and their meaning are very closely linked.  Also the places where they are exhibited, mostly in nature preserves or parks, stimulate a direct contact between art, nature and visitors.  That is why I intensely love working in these kinds of projects.