陳勇昌 Kaling Diway 《扶持》Support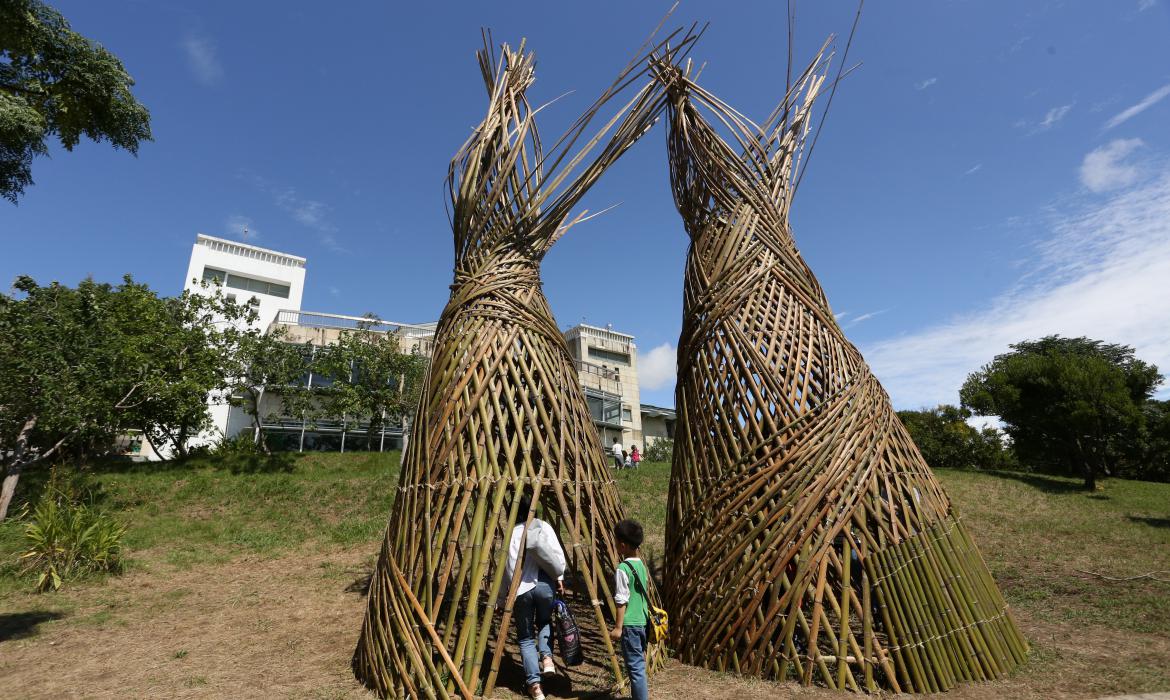 扶持 Support
陳勇昌 Kaling Diway
臺灣 Taiwan

年份 | Year
2018

地點 | Location
自然中心前草坡
Grasshill

材料 | Material
竹、鐵絲、麻繩
Bamboo, wire, sisal rope

理念 | Statement
社子島多年飽受淹水之苦,卻也形塑社區高度防災韌性,以及人與人之間共患難、相互扶持的鄰里情誼。燈塔造型傳遞藝術家感受到的社子島人生,一種屹立不搖、苦難中仍冀望光明的堅韌與相濡以沫的人性光輝。

Shezi suffers from constant floods for years. Meanwhile, it shapes the highly resilient community and makes the villagers share weal. The lighthouse structure transmits the life in Shezi which impressed the artist. It symbolizes a shining light of humanity with mutual support.
藝術家 Artist
陳勇昌
陳勇昌來自花蓮縣豐濱鄉港口部落,活躍花東藝術圈;除個人創作外,也從事劇場舞臺道具設計與製作及社區公共空間藝術營造等,擅長自然素材之重塑、解構、重組及雕刻,作品充滿對部落生活的情感,富有原民文化傳承的濃厚使命。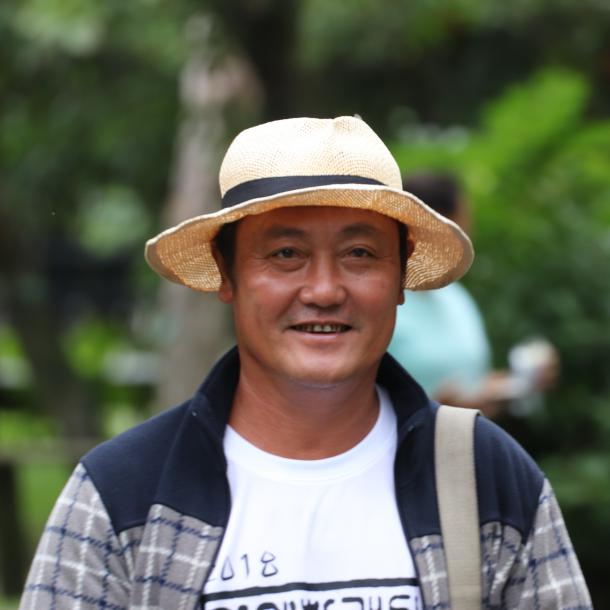 Kaling Diway
Kaling Diway is an artist from Hualien's Fengbin Township, which is home to the Makotaay community of Pangcah (Amis) Aborigines. He is active in the art community in East Taiwan and is expert in reconstructing, deconstructing, recomposing and sculpting of the natural materials. He also has a wide array of skills such as stage props design and production, public art space design. His works manifest a great affection for his community and a sense of mission to aboriginal cultural inheritance.