廖柏森 Bo-Sen Liao 《從哪裡來,往哪裡去?》From Where to Where?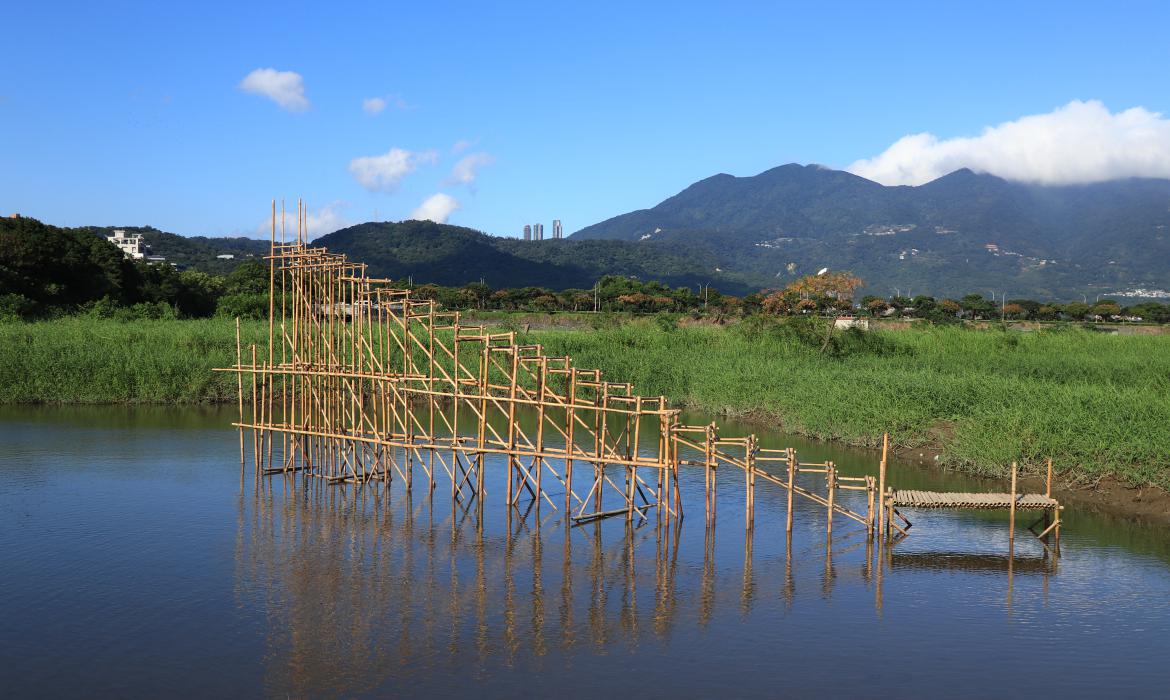 從何處來,往何處去?From Where to Where?
廖柏森 Liao, Bo-Sen
臺灣 Taiwan

年份 | Year
2018

位置 | Location
心濕地沉澱池 Constructed Wetland Area

材料 | Material
竹子、麻繩、鐵絲
Bamboo, sisal rope, wire

理念 | Statement
人類的文明發展往往伴隨著科學與技術的演進而對自然進行不同的運用與治理,這讓我想起《聖經》裡關於巴別塔的故事:人們為了追求某種烏托邦的想像而建構的一座通天塔,而結果卻遭上帝的懲罰而崩毀。這則寓言般的故事,不正是人類追求全球化與資本主義邏輯下的寫照?是否應該停下腳步去好好思考人類「從何而來,往何處去?」。

作品的結構是一連串高低起伏的階梯與無法使用的斷橋,原本的橋梁是溝通兩地跨越限制的建設,如今已無法使用而隱沒在自然之間,逐漸的爬升的階梯象徵人類文明的發展越來越遠離自然,是否願意走下岌岌可危的自我中心往自然靠近?這沒有標準答案,但可以預見的是每個人每一步的決定了我們的未來。

The civilization of humankind often followed by the evolution of science and technology, with which people utilize and manage the natural environment. I recalled the story of the Tower of Babel as told in the Bible: humans tried to build a tower to reach heaven, but Lord decided to scatter them. Isn't this fairytale-like story a realistic depiction of humans' pursuit of globalization and capitalism? Should we stop our step to think where were we and where are we going?

This artwork illustrates the staircase going up and down and a broken bridge. The bridge was meant to be connecting two remote places. However, this is no longer crossable and buried in the wild. The ascending staircase symbolizes that civilization and human development are walking away from nature. Will it be willing to let go of the ego-centric attitude and return to the Mother Nature? While there is no standard answer, each of our steps will determine the future.
藝術家 Artist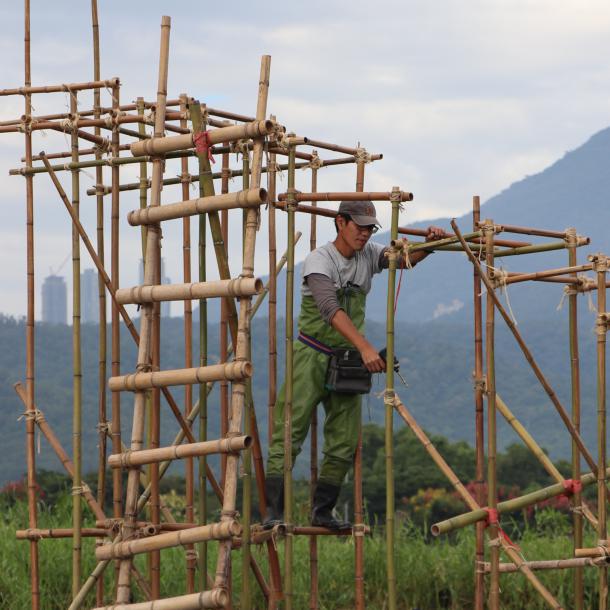 廖柏森
廖柏森目前作品偏向探討資本社會下各種媒體與影像內容,並開始關注台灣社會非主流社群生存境況,透過社群參與,創作新形態公共藝術,試圖透過藝術形式轉化各種僵化的領域。他從2016年開始參加地景與藝術季,思考在地脈絡與空間、景觀、自然環境的各種關係。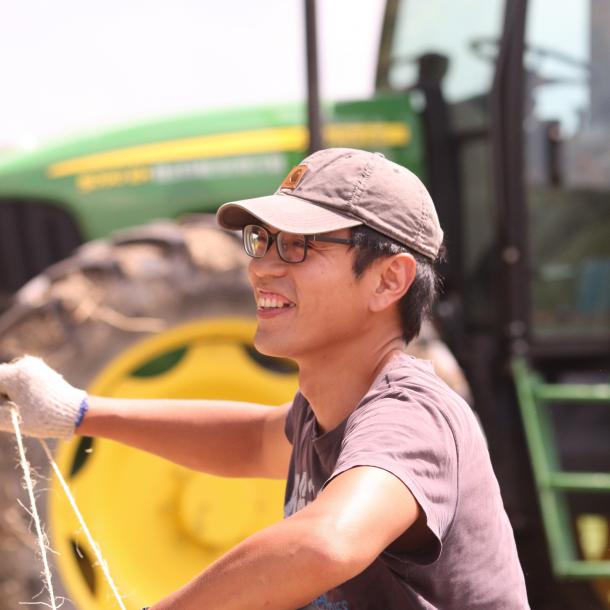 Liao, Bo-Sen
Liao, Bo-Sen's present works emphasize more on various media and images in capitalist societies; he begins to focus on the living condition of non-mainstream groups in Taiwan. He creates new types of public art through community involvement and tries to transform all kinds of rigidity via art. He has been participating in different landscape and art festivals to reflect the relationships within space, landscape, natural environment, and the local context since 2016.