廖柏森 Bo-Sen LIAO 《關渡考古學Ⅱ –出土》Guandu ArchaeologyⅡ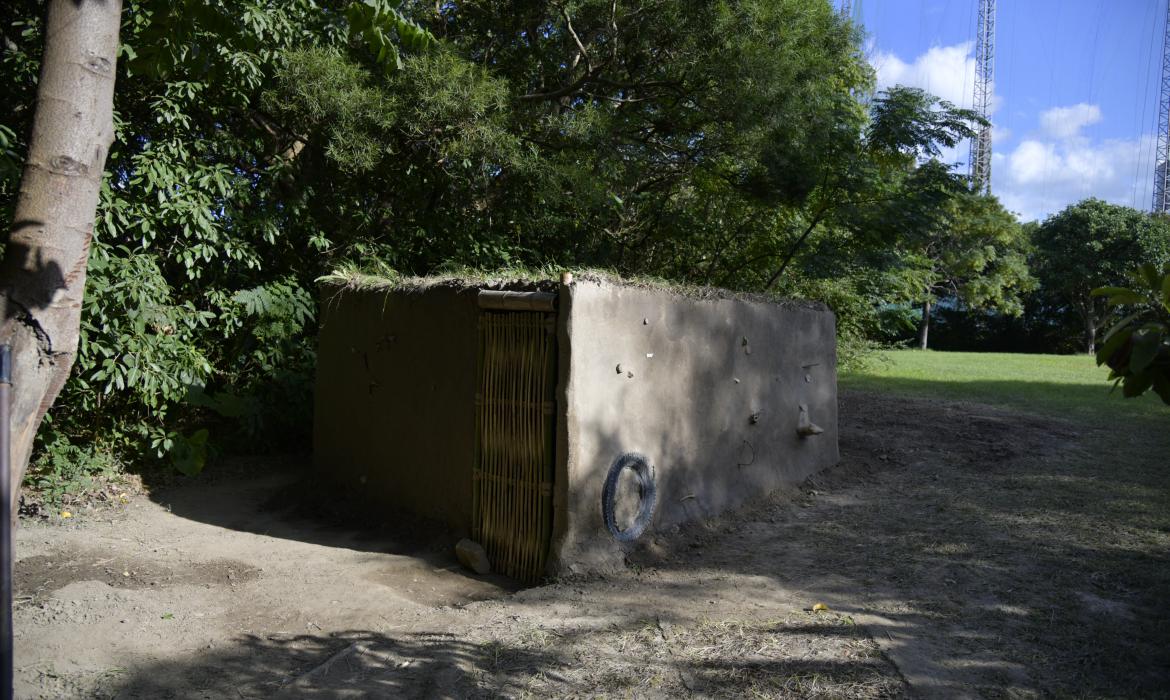 關渡考古學Ⅱ –出土
Guandu ArchaeologyⅡ
廖柏森
Bo-Sen LIAO  
臺灣 Taiwan

年份 | Year
2020

位置 | Location
活動草坪旁 和 自然中心 Activity Lawn and Nature Center

材料 | Material
竹子、泥土、麻繩、考古現成物、田野調查、口述歷史與舊報紙
Bamboo,Soil, Ropes, Archaeology Materials, Field Research, Oral History and Old Newspapers

理念 | Statement
今年的創作希望能夠延續這個考古與記憶的命題以一種相反的、逆轉向上的姿態來創作。因此,這次作品希望能夠在之前的創作地點往上堆疊出新的地質層,這個地質層一方面模擬了過去深藏地下的歷史,另外一方面也暗示了我們的「現在」就是未來的過去這一個事實。究竟未來面貌是如何?就看我們如何堆疊現在了。
This year's artwork is an extension of the archaeology and memory theme through inversion. As such, Guandu Archaeology II will form a new stratum on top of the previous creative locale. The stratum will model a history that has been buried underground but will also hint at the reality that our present is the past of our future. What will our future landscapes behold? That depends on how we construct our now.
藝術家 Artist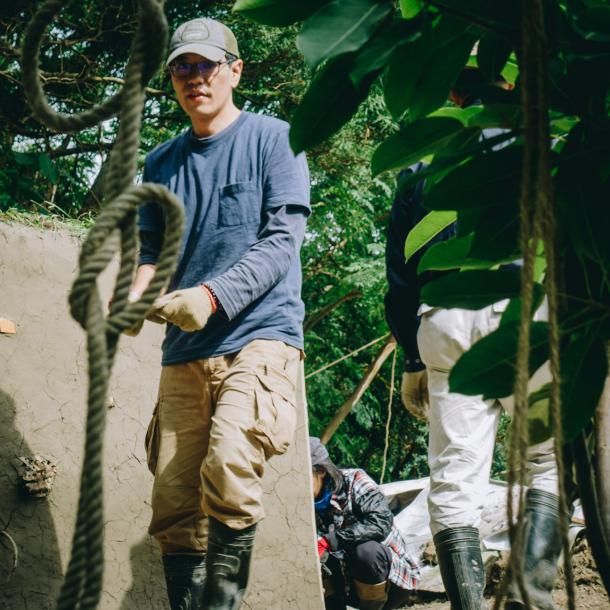 廖柏森
廖柏森,1974生於宜蘭,台灣,目前居住與工作在台北。目前是藝術創作者,同時也從事藝術教育與策展的工作。作品以繪畫、裝置為主,內容則由自身經驗出發,思索人存在的處境。近年的作品則探討資本社會下各種媒體與影像所形塑的事件樣貌,並且關注台灣社會各式非主流社區生存的境況,與透過與各種社群的合作創作新形態的公共藝術,試圖透過藝術的形式轉化各種僵化的領域。並開始參與各式地景與藝術季,思考在地脈絡與空間、景觀、自然環境的各種關係。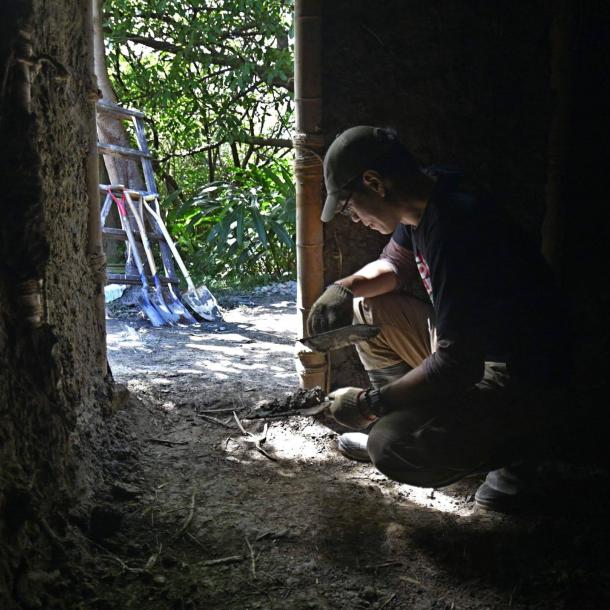 Bo-Sen Liao
Born in Yilan, Taiwan in 1974, Bo-Sen Liao currently resides and works in Taipei as an artist, art educator, and curator. His art is primarily drawings and installations revolving around existential musings inspired from his own personal experiences. Recent works explore how various media and audiovisuals have shaped the narrative in a capitalist world. He also spotlights the struggles of alternative subcultures in Taiwan's society, attempting to transform rigid landscapes through new forms of public art created in collaboration with various communities. Liao is now actively engaging in land art and art festivals as a way to contemplate the connections of local contexts with space, scenery, and natural environments.
作品 Artworks