陳抒漫 Sook-Muar TAN《破土》Groundbreaking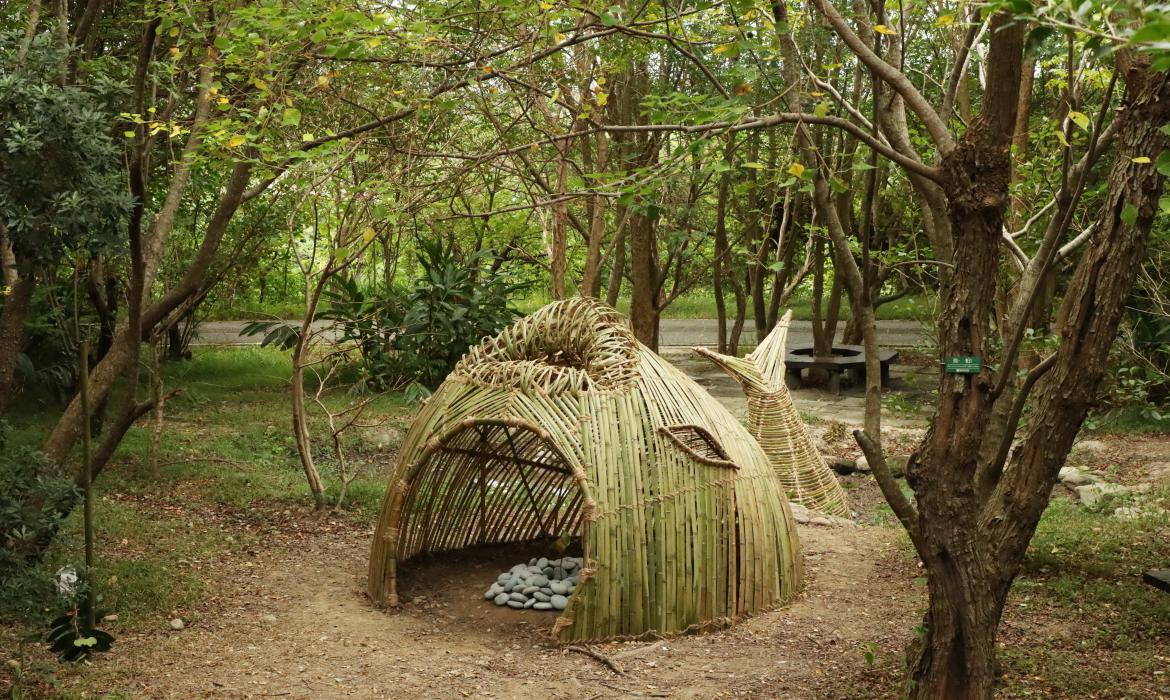 破土 Groundbreaking
陳抒漫 Sook-Muar TAN
馬來西亞 Malaysia

年份 | Year
2020

位置 | Location
鳥浴池 Birdbath Pond

材料 | Material
竹子、麻繩、鵝卵石
Bamboo, Ropes,  Cobblestones

理念 | Statement
水裡的魚以破土的魄力鑽出地面,開闊的魚體內長出一株植物,並被魚嘴投射下來的陽光滋養著。植物被象徵孕育生命的魚卵(鵝卵石)所圍繞,營造生機勃勃的氣息,呈現魚與植物共築生態系統中的包容與和諧。展現自然界中的韻律與生機,並且懷著開創與希望,覓得新氣象。
The fish in the waters emerges to the surface with a groundbreaking force. A plant sprouts within its long, expansive body where sunlight projected through its trout offers nourishment. The plant is surrounded by fish roe (Cobblestones) that signifies life and creates a lively energy in a symbolic presentation on the inclusion and harmony of aquaculture and hydroponics. The work speaks to the rhythm and vitality found within nature. It beholds hope in a search for a new era.
藝術家 Artist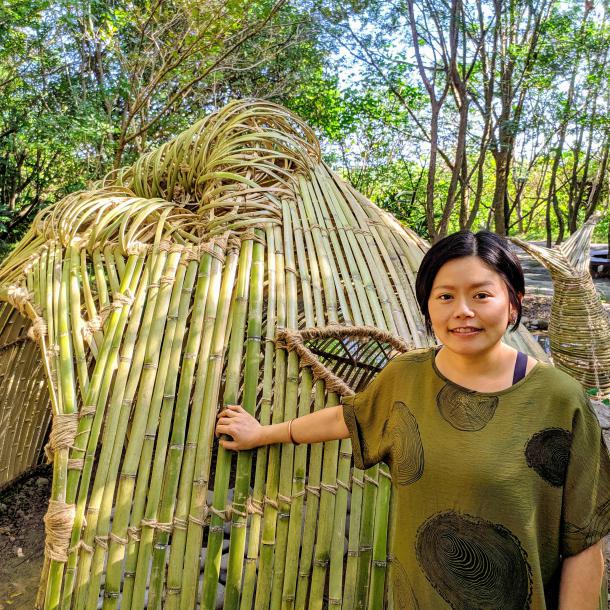 陳抒漫
陳抒漫來自馬來西亞的適耕莊(Sekinchan)。離經叛道的個性,讓她總是與體制對抗。年少時期為了拉近與藝術的距離,爭取進入馬來西亞的美術學院就讀,學習平面繪畫與油畫。曾參與馬來西亞與新加坡戶外大型雕刻工程的相關工作。
後來赴台深造,就讀國立台灣藝術大學雕塑系,主修木雕。並透過一系列的魚創作,獲得生命療癒與覺醒。藝術對她而言,是認清自我的渠道,帶領她從黑暗走向光明。曾經,她的創作訴說着各種不滿足;如今,她的創作則是在體現知足。並希望將這份喜悅與能量感染周遭。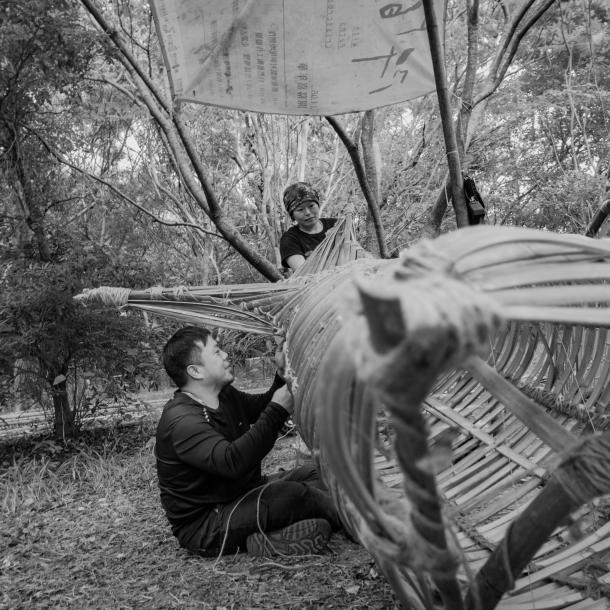 Sook-Muar TAN
Sook-Muar TAN comes from Sekinchan, Malaysia. Her unorthodox behaviors have always left her resisting against existing institutions. Striving to learn more about art, she fought her way into Malaysia's art institutes in her younger days where she learned about drawing and oil painting. TAN has previously worked on large outdoor sculpture projects in both Malaysia and Singapore.
TAN later arrived in Taiwan to further advance her studies. She enrolled in the Department of Sculpture at the National Taiwan University of Arts where she majored in wood sculptures. She has created a collection of fish sculptures and the creative process has healed and awakened her. Art has been a process of self-realization for TAN as it's guided her from darkness into light. Once, her creations present all kinds of dissatisfaction. But now, her creations embody contentment, and hoping to spread the joy and positivity
作品 Artworks