王彥臻 Yen-Chen WANG 《記憶是歲月的眼睛》Memory is the Eyes of Years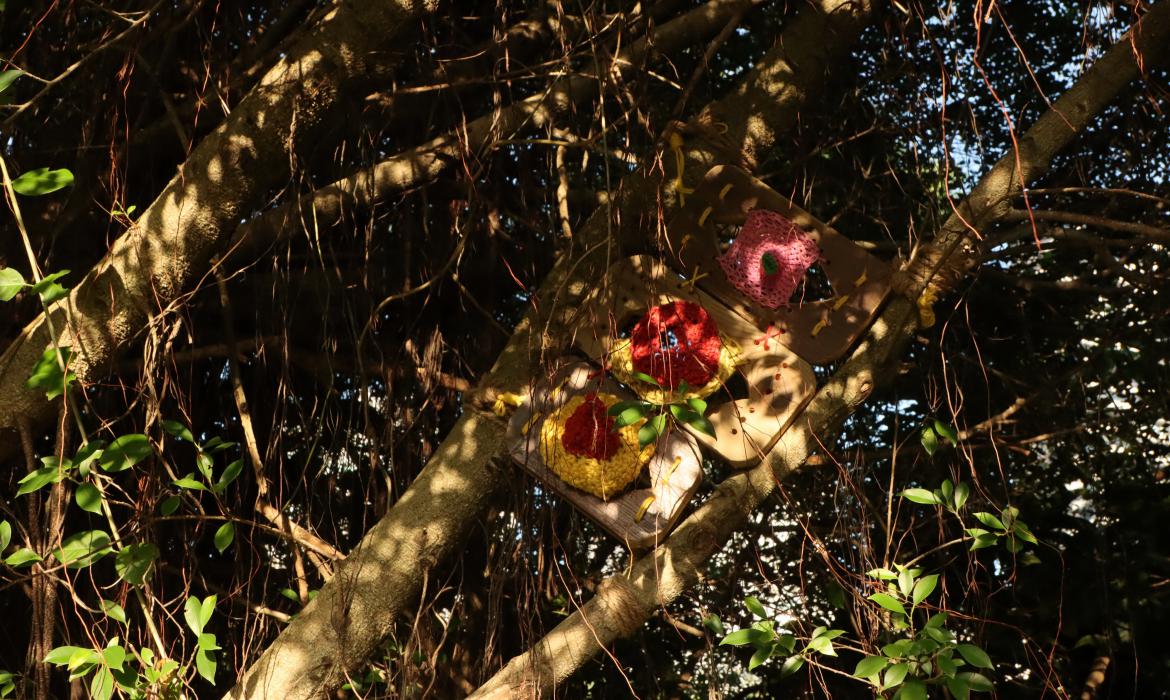 記憶是歲月的眼睛 Memory is the Eyes of Years 
王彥臻 Yen-Chen WANG 
臺灣 Taiwan

年份 | Year
2020

位置 | Location
海岸林區 和 南北池木棧道 Coastal Forest and South-North Pond

材料 | Material
麻繩、棉繩、回收木板
Ropes, Recycle wood board

理念 | Statement
樹木總是看著,唱著,也往心裡刻畫著。身上的斷肢處,在癒合的過程中,漸漸地形成眼睛的樣子,深邃而清晰的注視著萬物,每每和其對視就像被探視著記憶的最深處。
作品藉由「眼睛」意象來表現樹凝視歲月中所積累的、所誕生或吸收的,而抽象有機的編織交織成記憶庫中的網線。
試圖邀請觀者思考:在自己的生命裡,產出些什麼樣的故事讓大樹記錄呢?
這場覓將是相互的,而每個生命都參與了此故事。
The trees are always watching, singing, and leaving us with deep impressions. Where they have been broken, the shape of eyes begin to form as they heal. It gazes upon all beings intently and as you look in, it reaches within the depths of your memories.
The work uses the metaphor of "eyes" to represent a complex web of abstract and organic memories within a tree that begins to form or hatch with the passing of time.
It invites the audience to think: What stories should we create within our lives for the trees to remember?
The search is mutual and each life plays a role in this story.
藝術家 Artist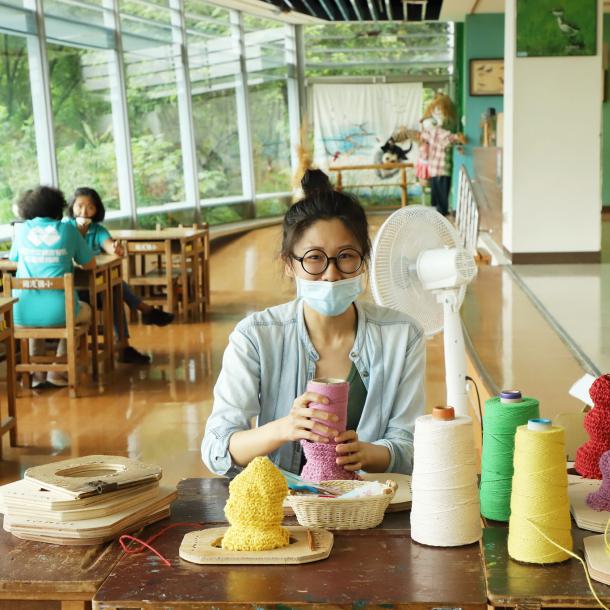 王彥臻
王彥臻台灣藝術家、教育工作者。在複合回收材料中探索環境與人文議題,嘗試從材料起源至成品到消耗後的去向,將此歷程消化後創作成作品中的語彙,傳遞友善與思考空間給觀者。常年以藝術為溝通媒介,陪伴兒童與社區專案工作,以創作歷程為說話工具,引導及喚醒參與者本身的文化意識及自我身份認同。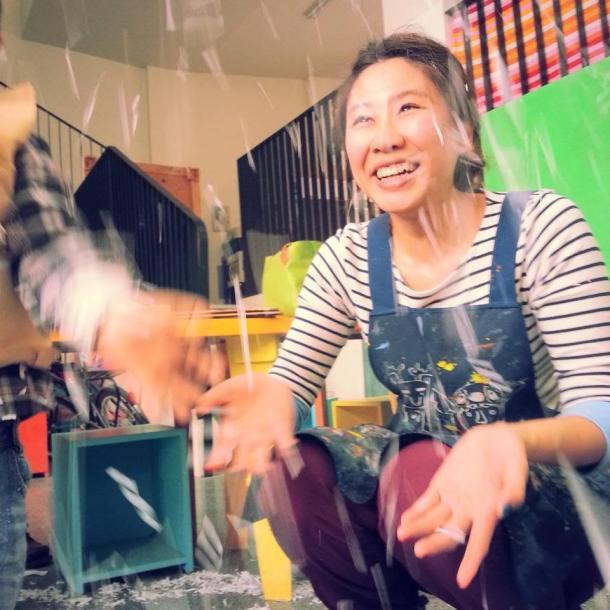 Yen-Chen WANG
Yen-Chen WANG is a Taiwanese artist and educator. She explores environmental and humanities topics through recycled composite materials, seeking to paint a full picture from the origins of a material to its post-consumer destiny. WANG internalizes the process and transforms it into the language within this art, offering her audience a friendly space to think. Having long used art as a communication tool in her work with children and communities, WANG transforms her creative process into a vehicle of speech, awakening the cultural awareness and self-identity within participants.
作品 Artworks