黃淳浩、朱思齊 《森林如何做夢?》How can we dream like a forest?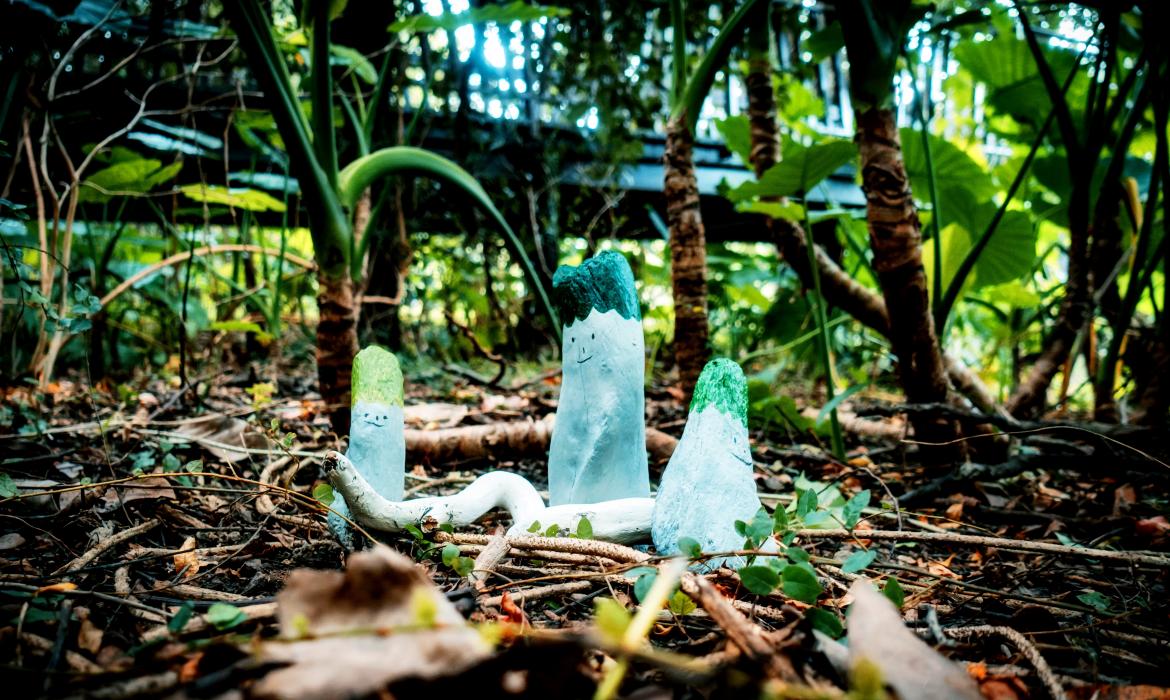 森林如何做夢? How can we dream like a forest? 
黃淳浩Chun-Hao Huang、朱思齊Sih-Ci Jhu 
臺灣 Taiwan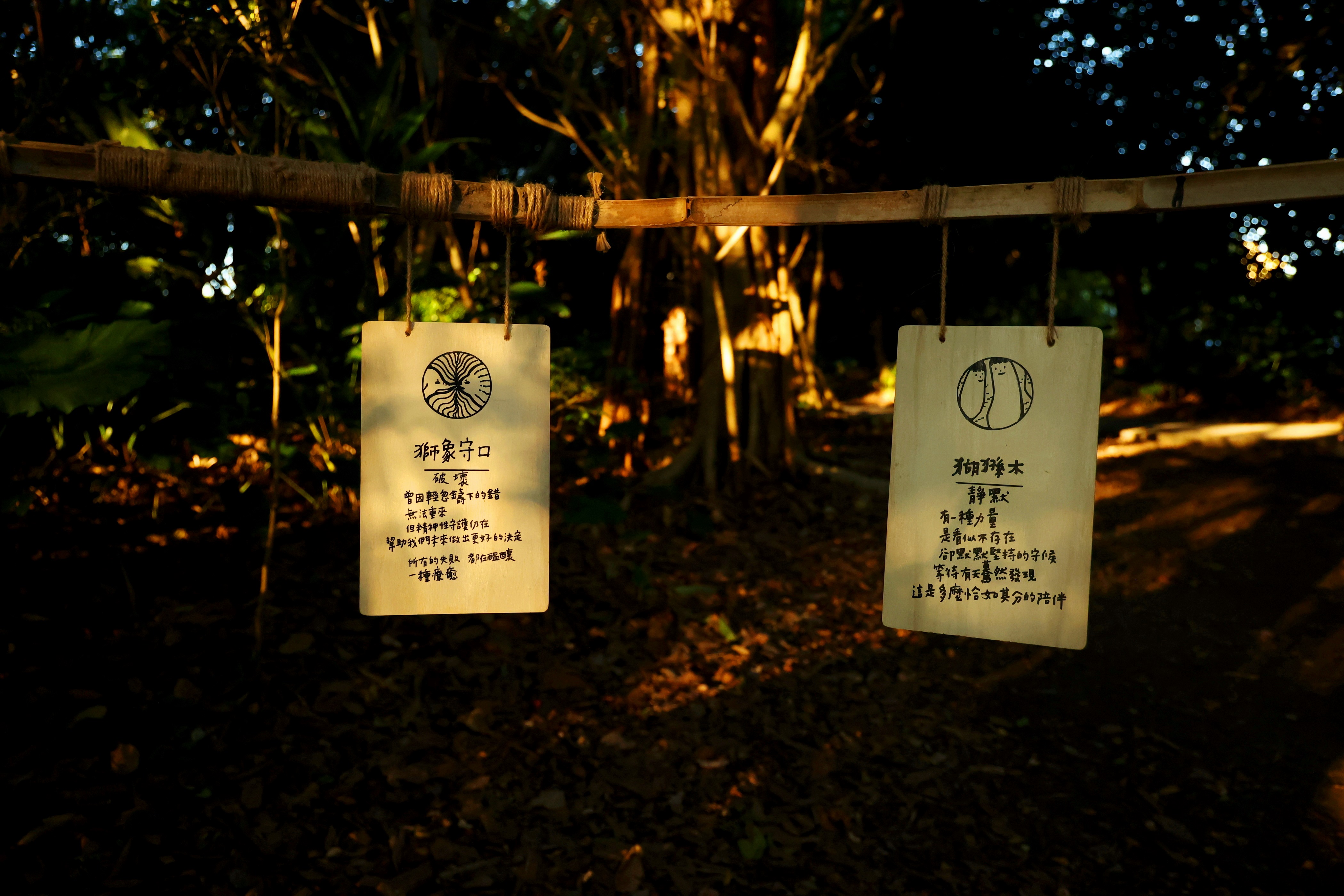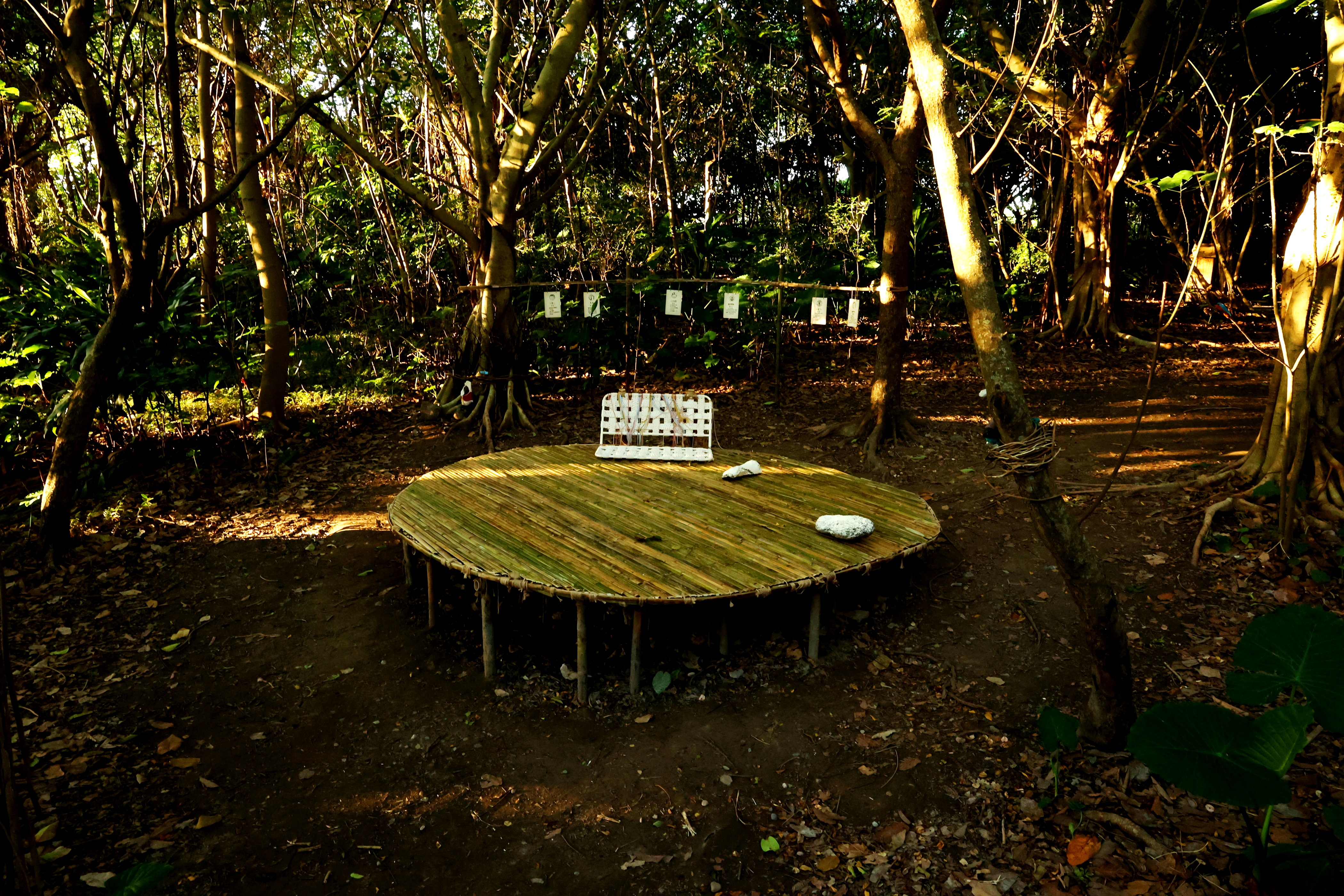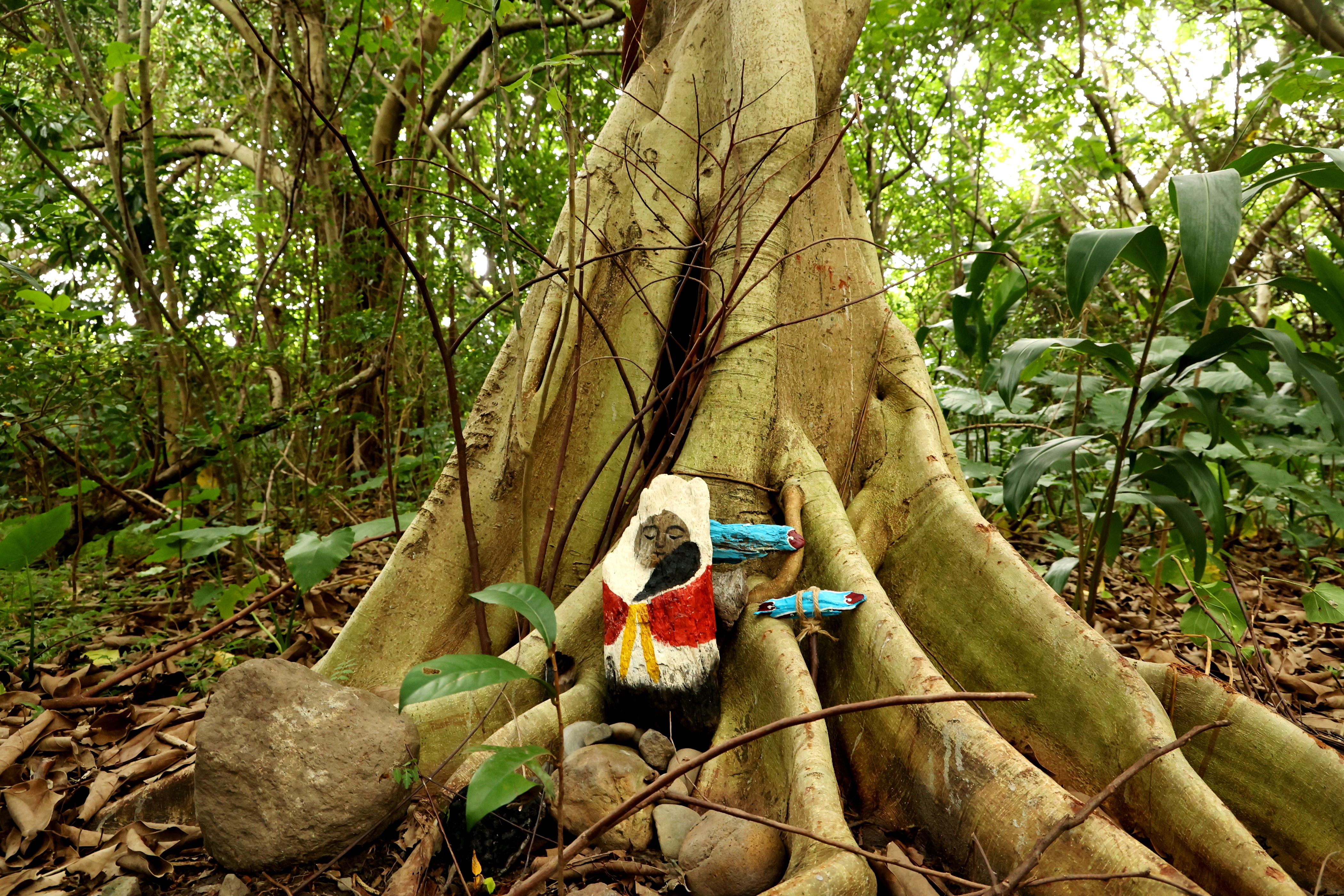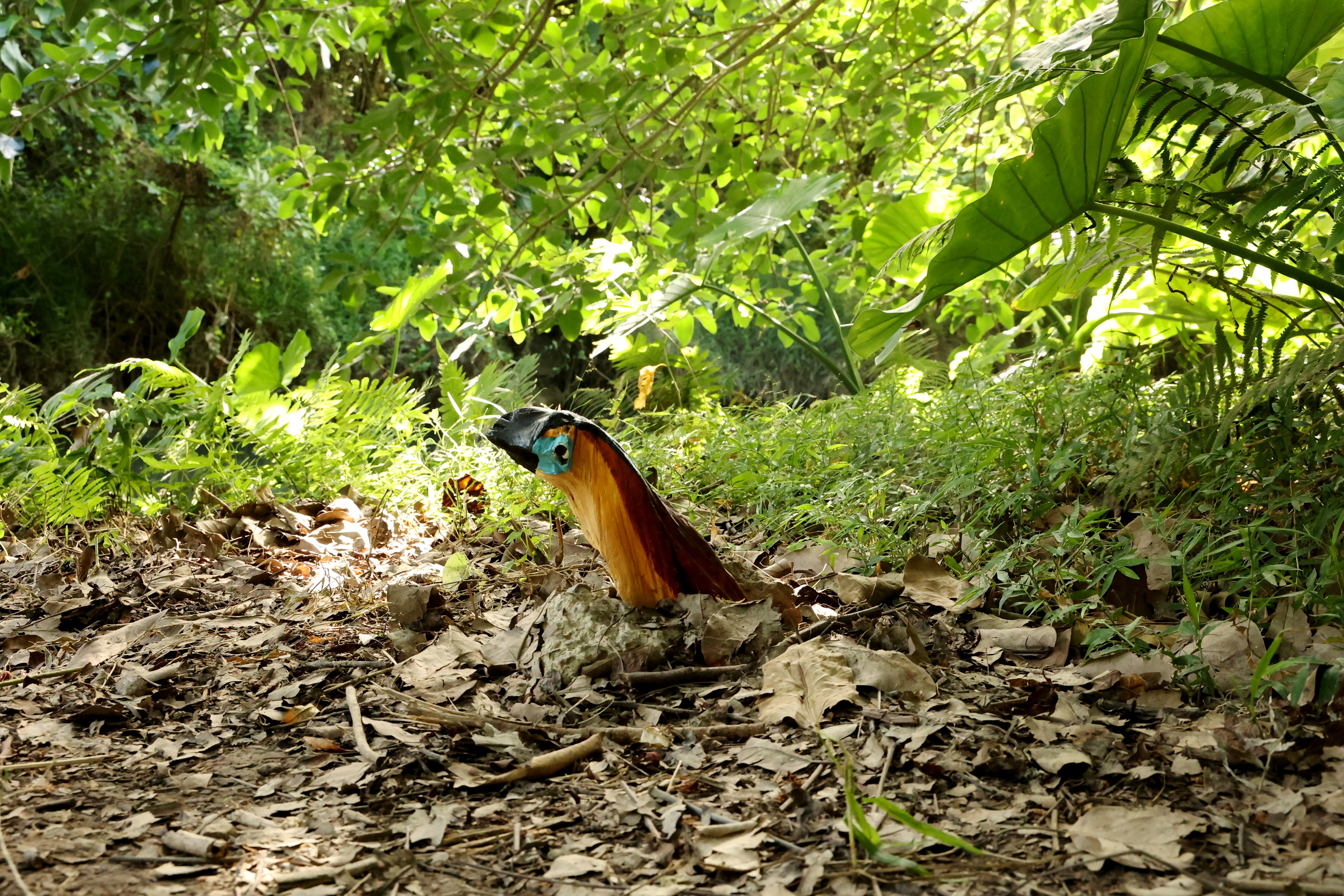 年份 | Year
2022

位置 | Location
海岸林區 Coastal Forest 

材料 | Material
竹子、鐵絲、漂流木、壓克力顏料、廢棄鐵架、棉麻繩、現地撿拾自然素材
Bamboo, steel wire, driftwood, acrylic paint, waste iron stand, cotton-hemp rope, and natural materials collected at local places

理念 | Statement
人會做夢,那森林呢?是的,森林也會做夢,森林會做一場跟祂有關的夢,而你在森林的裡面,就像孩子在媽媽肚子裡被夢想著,也像進入足夠安全的諮商室般開啟一段自由探索的歷程。我們挑選了六組「關渡精神」與相應的靜心練習放入竹構與編織打造的場域環境,邀您進入感受與自然的連結。或許你會發現,人與自然萬物不是全然對立,我們緊密交織在一起呼吸、一起療癒與延續彼此的生命,未曾分離。
Humans can dream, and how about forests? Yes, the forest can dream, too. The forest would dream about itself, and you are inside the forest just as a baby in his mom's womb to be dreamed of, and as one walks into a safely enough counseling room to unfold his journey of free exploring. We picked up and brought six sets of "Guandu Spirit" and its corresponding meditation practice into a place made up of bamboo structures and weaving and invited you to enter this place to feel your connection with nature. Perhaps you will find that human beings and living creatures in nature are not totally standing in the opposite positions but all closely connected to breathe, heal, and sustain each other's life. We have never been separated from one another.